This article will show you how to integrate your Natural Dispensary account with Practice Better to create and manage supplement recommendations.
Signing up for a Natural Dispensary account
Sign up for a free account by going to Settings & Preferences > 3rd Party Integration. Under the Supplement Dispensaries section, click the 3 dots next to Natural Dispensary then select Sign up.

Your Natural Dispensary account must be verified as a practitioner account in order to set up the integration and share supplement recommendations with clients. You can share proof of your practitioner status (a 3-year diploma or degree in Nutritional Therapy) by submitting a request to registrations@naturaldispensary.co.uk.
Linking Natural Dispensary to Practice Better
Once you've signed up for a Natural Dispensary account you can then link it to Practice Better by following these steps:
1) Navigate to your 3rd Party Integration page. You can do this by clicking the Settings & Preferences icon in the top-right corner of your portal: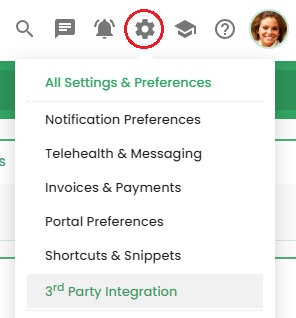 2) Click Link next to the Natural Dispensary Integration.

3) A popup will appear asking you for your Natural Dispensary email address and Practitioner Key.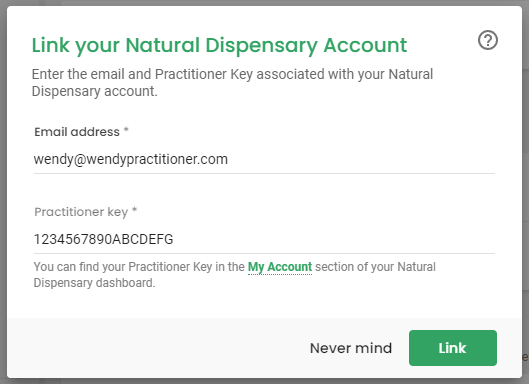 You can obtain your Practitioner Key from this page in your Natural Dispensary account. Copy the key and paste it into the popup in your Practice Better Portal then click Link to continue:

4) Once your account is linked, you'll be able to set up default settings for new protocols, including an option to include a default promo code for client orders created in Practice Better:

Making Supplement Recommendations using Natural Dispensary
Use Protocols to create and share supplement recommendations with clients.
1) Go to the Protocols section of your client's file, then click the Fast Action Button in the bottom right-hand corner. Optionally, you can create a Practice Better Protocol Template which you can create and reuse with multiple clients.
To create a protocol template, go to your My Practice > Protocol Templates page, then click the Fast Action Button in the bottom-right corner.
2) Select Add supplement recommendation from the options provided to search for products from your Natural Dispensary Catalog:
Once you've selected a supplement you'll be able to set the recommended dose, frequency, and duration.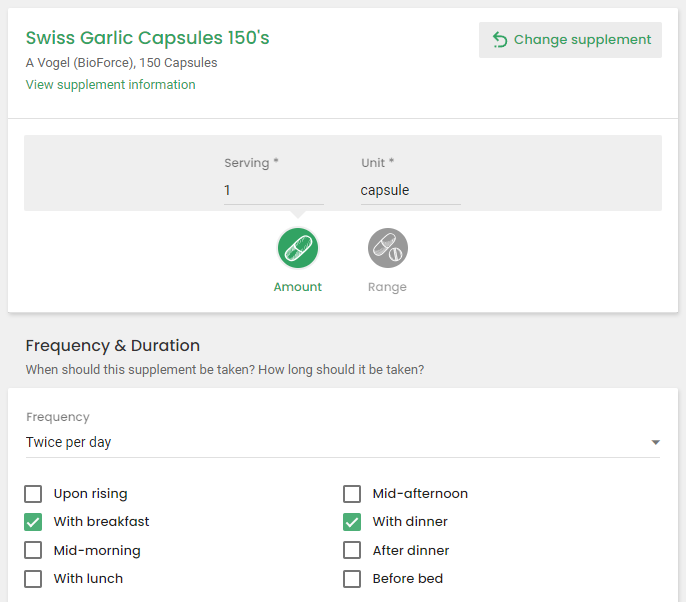 Once you've saved the details of this supplement recommendation, it will be displayed on the protocol summary page with a Natural Dispensary badge.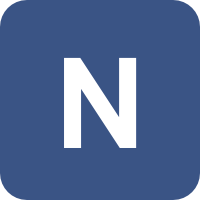 Click Save > Save and publish to share your protocol with your client: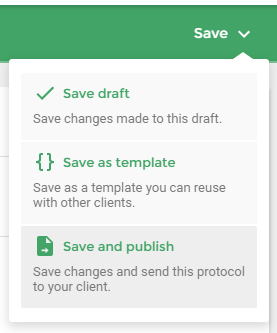 When you publish a protocol, we'll automatically create a shopping cart in Natural Dispensary for your client's supplements. Natural Dispensary will send an email to your client with instructions on how to place an order.
Client Notifications
When you publish a protocol with Natural Dispensary supplements, your clients will receive two notifications:
A Practice Better "New Protocol Available" email that will include a link for clients to view their protocol in the Client Portal.
A Natural Dispensary Shopping Cart email with a link to checkout with your recommended supplements.