Home Button & Navigation Bar
This bar provides access to all features of the Practice Better platform. Explore each menu to see all the great features available to you on Practice Better. Click on the Practice Better logo to return to your home page.

Fast Action Button
This button gives you fast access to features relevant to the current page/context. E.g. tapping on the Fast Action Button on the My Clients page will allow you to add a new client. This button is always located in the bottom-right corner of your screen.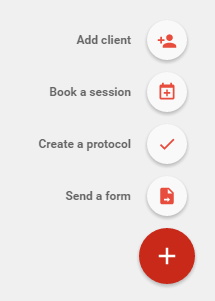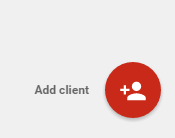 More Options Button
This button opens a menu of additional actions you can perform on an item. You'll find this button in many places around the platform. Look for the 3 vertical dots to the right side of an item or list.

Completing Forms
While completing forms on Practice Better (e.g. updating your client's info, or filling out a profile), you may notice a small red asterisk to the right of some fields. This asterisk indicates that the field is required. Include valid values for each of these fields to complete your form.

Deleting items
Occasionally you may need to delete items. Look for the trash bin icon to delete. In most cases you'll be prompted to confirm before any items are removed from the system.