Duplicating Programs
Easily relaunch and rerun your programs by simply duplicating an existing program. You can duplicate Fixed-Date programs to create another Fixed-Date program, Evergreen programs to create a new Evergreen program or create a Fixed-Date program from an Evergreen program and vice versa.
1) Find the program you'd like to duplicate from your list of Programs
2) Click the More options menu (3 dots) and select Duplicate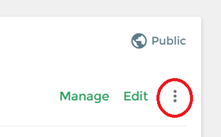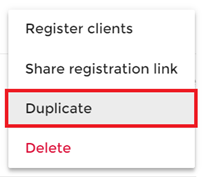 3) Name your new program, decide if you'd like to duplicate the original program as a Fixed-Date or Evergreen program and set program duration.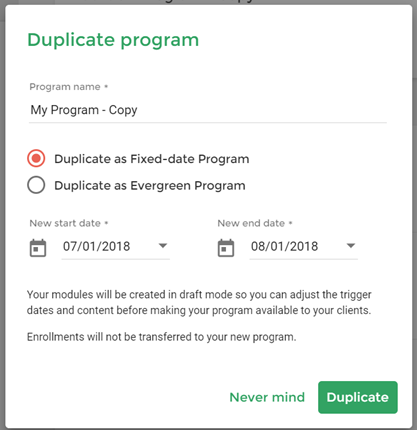 All program content, tasks, and worksheets will be duplicated and available to reuse, edit or remove in your new program.
Duplicating Modules
You can duplicate a specific module within a program by following these steps:
1) Find the program you'd like to duplicate from your list of Programs
2) Click Manage to view your program overview page
3) Click the More Options button (3 dots) next to the module

4) Select Duplicate from the options provided