With Fixed-Date programs, once the registration deadline has been passed, clients can no longer register for the program. If you have a client who wants to join a program that is closed for registration, you can follow these steps:
Manually Register the client in the program.
To register a client, go to My Practice > My Programs. Click Edit beside your program. Click on the red Fast Action Button and select Register clients.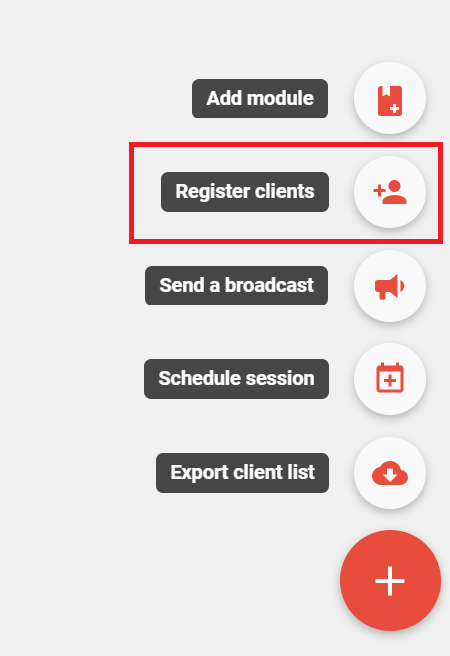 Unlock the modules your client has missed.
In Fixed-Date programs, clients receive content within modules at the same scheduled date/time, if your client has joined late and missed any modules, you can unlock it for them by going to My Practice > My Programs, click Manage on the program, click Enrollments and click View progress beside the client.

When viewing your client's progress, click Unlock next to any missed modules.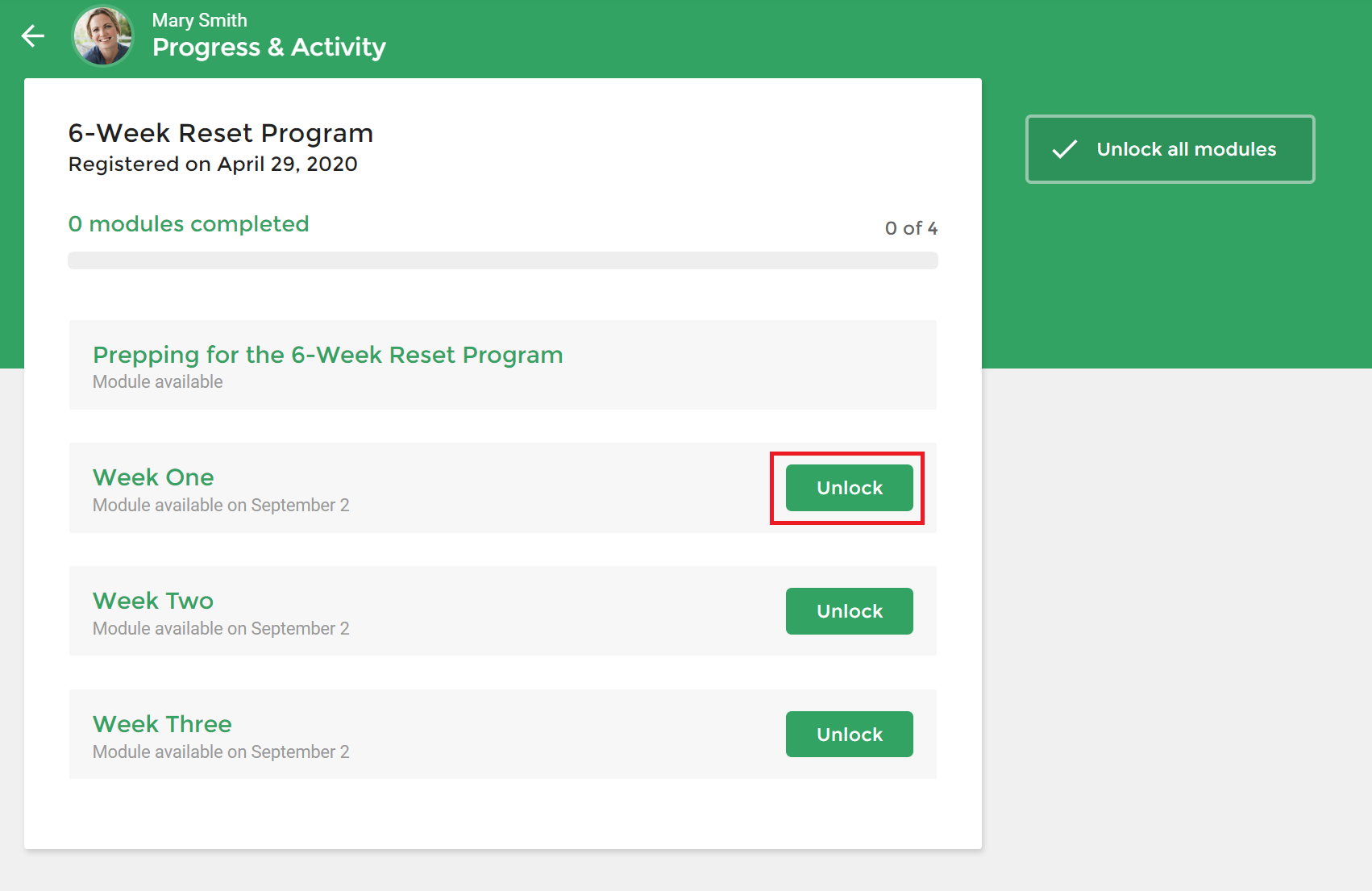 Your client is now caught up in the program! all future locked modules will deliver to all your clients as set by you.