We recommend creating a personal event when you need to set up a virtual meeting with participants outside of Practice Better. This has the added benefit of blocking off time if the event falls within your regular availability.
Creating a Personal Event
1) Go to My Schedule > My Calendar
2) Select Add an event from the Fast Action Button in the bottom-right corner: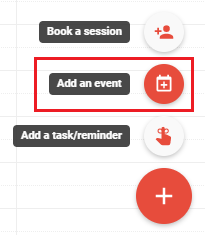 3) Enable the Create a Zoom meeting option and save your event:

Copying Zoom Meeting Invitation
You can easily share your Zoom meeting details by clicking on the event in your calendar, then click Copy Zoom Invite in the event details popup: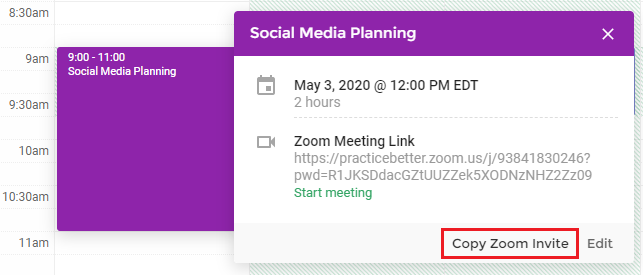 Click Start meeting to launch the Zoom app on the day of your event.