You can set up autoresponders for direct (one-on-one) chats by going to the Settings & Preferences > Telehealth & Messaging page. Click Edit settings from the Chat Autoresponder section:

To create a 24-hour autoresponder for example, on Saturdays and Sundays, select the days of the week and adjust your time range for the autoresponder between 12:00 am to 11:59 pm: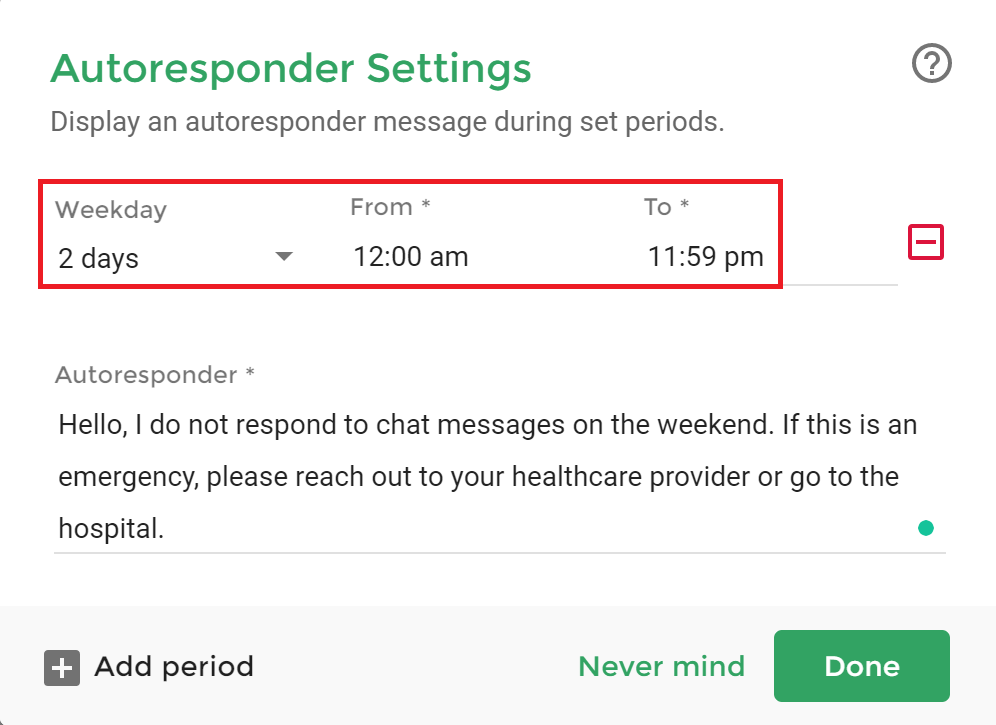 Your autoresponder will be displayed to any client who sends you a direct message during the period(s) you've set up. The message will be displayed once every 30 minutes.
You can keep track of when your clients receive an autoresponder by looking for the "A" badge next to a recent message on your main Messages page: