You can assign existing tasks to team members by clicking the More Options menu (3 dots) next to a task. Select Assign to... from the options provided:

Select a team member to assign the task from the popup and then confirm the change.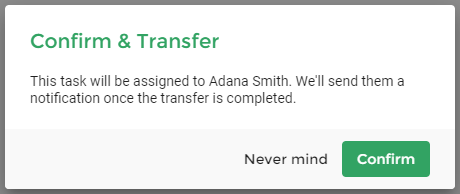 Your team member will receive a confirmation notification that the task has now been assigned to them.