To rename a document that has been uploaded by your client, simply navigate to My Practice > Documents. From here, select your client and navigate to the All Shared Documents folder and open your client's Shared Upload folder.
Next, hover over the document you want to rename and select the Pencil icon on the right-hand side:
Rename your client's document and click Done.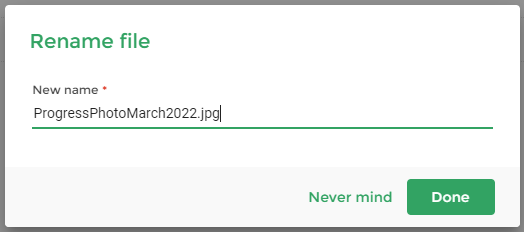 Once you have saved your changes, the new document name will be reflected in both your portal as well as the Client Portal: