Practice Better gives you great options to keep track of to-do items for your clients so you can make sure they provide you with the information you need to help them stay on track. To begin, select a client, then click Tasks in the left navigation (just below the Client File section).
Creating a New Task
Once you're in the Tasks & Reminders section, click on the Fast Action Button in the bottom right corner to get started. Select "Create a task for <client name>" from the options provided.
You'll see a popup with a few options to help you configure the task: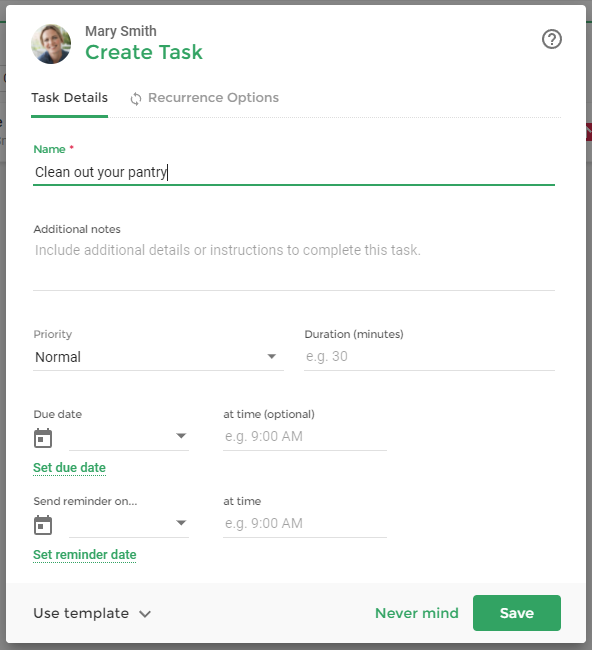 Enter a name and notes. Use the name field to specify the activity you'd like your client to complete. The notes are optional and you can use this if you need to provide your client with itemized instructions.


Set a priority and due date. Need this task done by a certain date? Add a due date and time so your client knows when they need to take action. You can quickly set the due date from the list of presets (e.g. tomorrow, in 2 days) in the bottom-left corner of the popup.


Add a reminder. We can optionally send another notification to this client at a time of your choosing. Note, your client will receive an email address when the task/reminder is created or updated.
Marking Tasks as Completed
If your client completes a task, you have the option to mark it as completed on their behalf. You can do this either under their Tasks & Reminders or from the client's Recent Activity page. Simply click the circle to the left of the task detais:

Completing Tasks as a Client
We made it really simple for your clients to complete tasks you've created for them. They can do this directly from their email without having to sign in.
Your client will receive an email outlining the task and an optional due date for its completion. They can click on the Complete Task button to take action: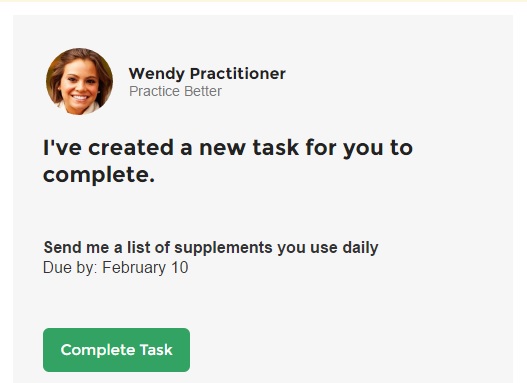 Your client will be taken to a page which will allow them to provide additional notes and attachments for this task or simply mark it as completed: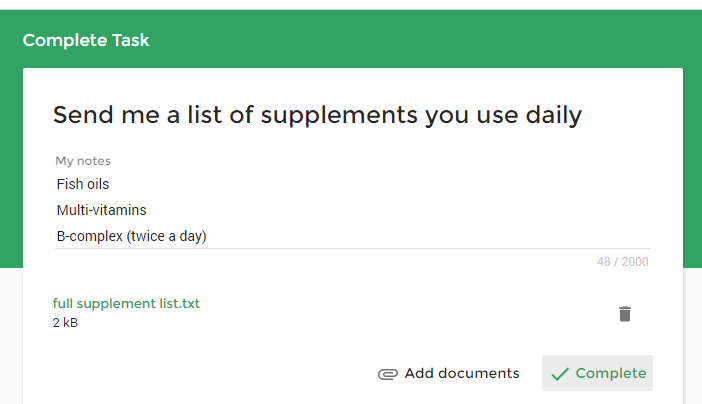 Viewing your Client's Completing Tasks
From your client's Tasks & Reminders section, select Completed from the status filter to view a list of tasks completed by your client:

A paperclip icon will be displayed next to any task that has attachments. Click on a task to open a popup with details of your client's submission: