You can add notes to your client's completed forms by going to the Forms & Waivers section of your client's file.
Select Annotate next to the completed form. This option is not available for waivers and form uploads.

You can add general/summarized notes for your client's form in the Summary section at the top of the page:

You can also add private notes for a specific question using the blue highlighted box below it:
Pinning Notes
There may be notes you need to highlight so you can easily reference them in the future. Click the Pin notes button at the right of a question notes section to pin notes.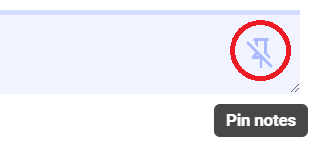 Pinned notes can then be accessed from the Pinned Notes section: