Adding a credit card to your client's file is required to auto-collect installment payments or process invoices on behalf of your clients.
To add a credit card to a client file, you'll first need to link your Stripe or Square account to Practice Better. All credit card information for your clients will be stored in your accounts.
Adding a credit card on behalf of a client
1) Go to the Billing Information tab on your client's Billing & Payments page:
2) Click Add card. A popup will appear allowing you to enter your client's card information: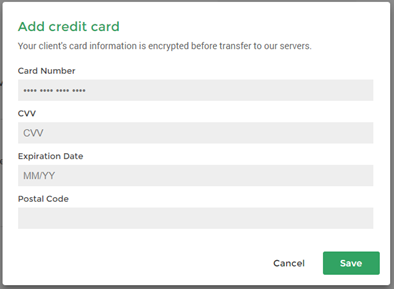 Adding a credit card from the Client Portal
Your clients also have the option to add a credit card from their Client Portal by going to My Resources > Invoices & Billing.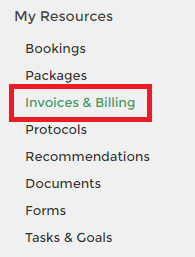 And selecting the Billing Information tab. Your client's card information may already be present if you've collected prior payments from them for a service, package or payment plan.