Practice Better Payments is powered by Stripe, giving you and your clients reliable and secure payment processing, all in one place.
Setting Up a Practice Better Payments Account
1) Go to your Settings & Preferences > 3rd Party Integration page
2) Under the Billing & Payments section, click Set up next to Practice Better Payments:

To set up your account, you'll need to know your:
Your business entity type, such as corporation or sole proprietorship
Your bank account details, including your account number
You'll be redirected to Stripe, where you'll enter this information. If you're an existing Stripe user, you'll be able to reuse some of your existing Stripe details to complete the setup of your new account.
Merchant Category Code (MCC)
An MCC is a four-digit number that classifies the types of goods or services your business offers. Card providers can use this code to determine if a charge should be approved or declined. Practice Better will automatically set your MCC to 8099 (Medical Services and Health Practitioners) to ensure that you can accept a wide range of cards from your clients, including HSA/FSA cards.
Linking Your Payments Account to a Team Member (Team Plan)
Practice Better gives you flexibility in managing how payments are collected across your team members' accounts.

As the team owner, you can:
Turn on Managed Billing if you want all payments to flow through your Practice Better Payments account.
If some team members will be managing their payments, you can link your Practice Better Payments account to specific team members whose payments need to flow through you. You can do this by going to their 3rd Party Integration page and clicking Set up next to Practice Better Payments. Your Practice Better Payments account must be set up to complete the link.
Disabling Your Practice Better Payments Account
You can disable your Practice Better Payments account by going to your 3rd Party Integration page. Click the 3 dots and select Disable.

You can reactivate your account at any time without having to redo the setup process.
Viewing Your Payments Dashboard
After completing your account setup, you'll have access to a new dashboard in your Practice Better portal. You can access your dashboard by clicking the Settings icon and selecting Payments Dashboard from the menu: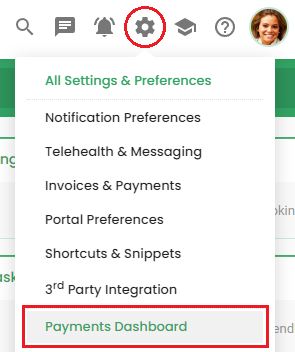 Your Payments Dashboard gives you a convenient way to access payouts, payments, and resolve disputes.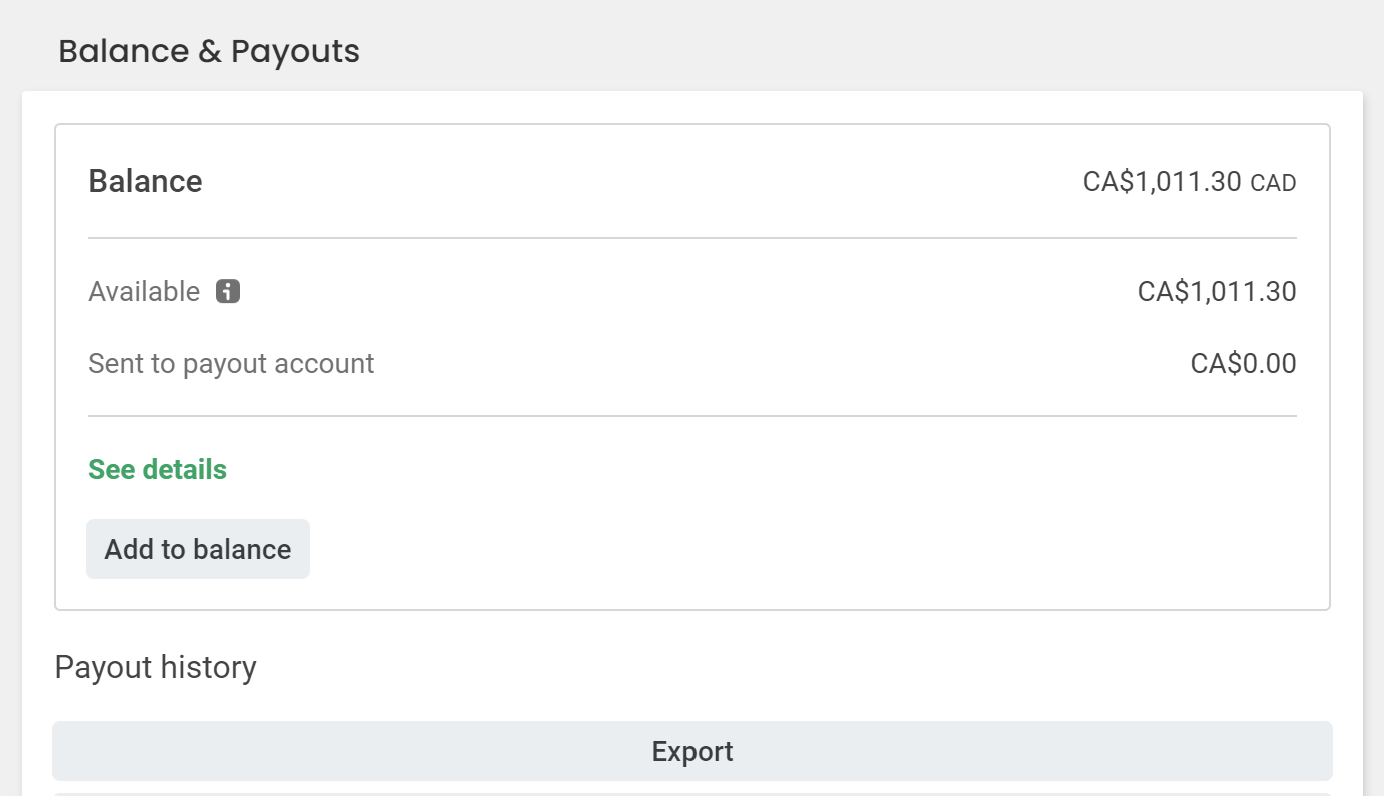 You can configure more settings in your Stripe account by clicking the View in Stripe button at the top of the page: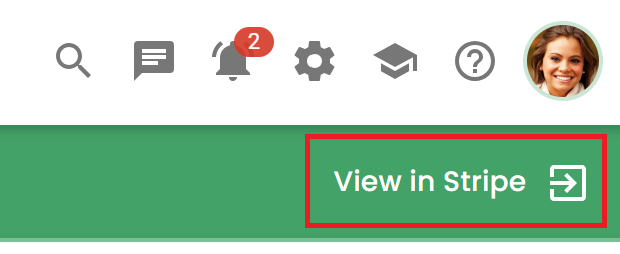 Accepting Payments with Apple Pay and Google Pay
With Practice Better Payments, your clients have new, faster ways to pay for invoices, services, packages, and programs. If they're using Apple Pay or Google Pay, your clients can skip manually entering credit card information.
Apple Pay is available on Safari on Apple Mac and iPhone.
Google Pay is available on Google Chrome.
Card information submitted by Apple Pay or Google Pay can also be stored on file to collect future payments. Clients must set up Apple Pay or Google Pay before using these features.