Home Button & Navigation Bar
This bar provides access to all features of the Practice Better platform. Explore each menu to see all the great features available to you on Practice Better. Click on the Practice Better logo to return to your homepage.

Navigating Sub-sections
Some pages may be broken down into different sub-sections to provide an organized view of content on screen. These sub-sections are displayed using tabs in the white bar below the title of the current page.

Profile Menu
The Profile Menu provides shortcuts to update your profile, manage your subscription and sign out of your current browser session. Click on your name or profile picture in the top right corner to access this menu.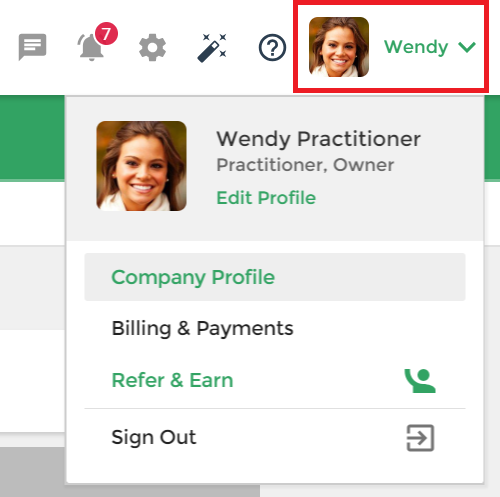 Fast Action Button
This button gives you fast access to features relevant to the current page/context. E.g. tapping on the Fast Action Button on the My Clients page will display an option to add a new client. This button is always located in the bottom-right corner of your screen.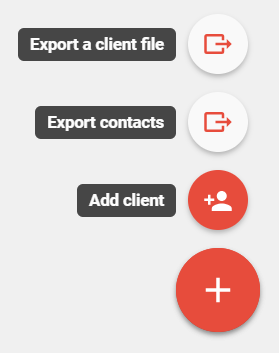 More Options Button (3 dots)
This button opens a menu of additional actions you can perform on an item. You'll find this button in many places around the platform. Look for the 3 vertical dots to the right side of an item or list.

Saving Information
When inputting information in Practice Better (e.g. updating your client's info, or filling out a profile), you may notice a small red asterisk to the right of some fields. This asterisk indicates that the field is required. Include valid values for each of these fields to complete and save your information.

Reordering Items 
We allow you to reorder content in many areas of the platform. Look for the 3 horizontal lines - press and hold on this button to drag your content into the correct position in your list. Release the button to confirm the new position. Some pages may require you to hit Save Changes or Done to save the order of your items. 


Deleting Items
Occasionally you may need to delete items. Look for the trash bin icon to delete. In most cases, you'll be prompted to confirm before any items are removed from the system.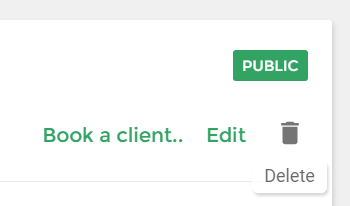 Tips and hints
You may notice grey buttons with a light bulb icon in many areas of the platform. Clicking on these buttons will either open a help article with additional information on a given topic or redirect you to a new page or section where you can update related content.