We provide many options to customize the look and feel of your PDFs. PDFs can be generated for the following resources:
Forms & Waivers. You can preview forms/waivers as PDFs and even download/print these PDFs if you prefer to send clients hard copies in certain scenarios. PDFs can only be generated for forms/waivers created using our Form Builder.

You can preview/download a form from your My Practice > Client Forms & Waivers section. Click the More Options button (3 dots) next to a form, then click Preview as PDF from the options provided:



To view a PDF version of a form completed by your client, go to the Forms & Waivers section of their client file. Click the Download as.. button, then select Download as PDF from the options provided:





Protocols. You can view both draft and published protocols as PDFs. If you're working with supplements, we also generate a supplement chart/table which your clients can print out for easy reference and compliance.

To view a PDF version of a protocol, go to your client's Protocols page, then click the Download button:

For draft protocols, select Preview as PDF from the More options menu.


Session Notes. Notes can be viewed/printed as PDFs. To view as session note as PDF, select View as PDF from the More Options menu next to a session note in your client's Sessions page.
Customizing PDFs
In our Pro and Plus Plans, you can add a logo and customize the theme color of your PDFs.
Go to Settings > Logo & Branding > PDFs

Customizing PDF Layout
PDFs can either be generated in black/white or using your theme color (see the Company Colors section of the Logo & Branding page.
To adjust your PDF layout, go to the PDF Layout Options section and select either "Eco-friendly" (black/white) or Vibrant (themed):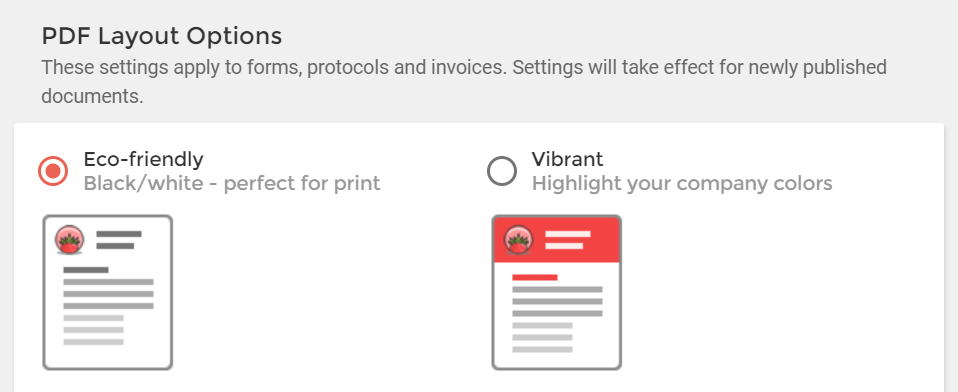 Under the Layout Options section, you can also configure the display of other information on your PDFs:
Company name and slogan in PDF footer
Company name in the PDF header (forms/waivers only)
Document ID in PDF footer (you can use the Document ID for auditing and reporting purposes)
Adding your Logo to PDFs
In our Pro and Plus Plans, you can include your logo in PDFs generated in the system. Under the PDF Branding section, click the Select image button to select a logo from your computer/device. You will have the option to crop and resize the image before saving the logo.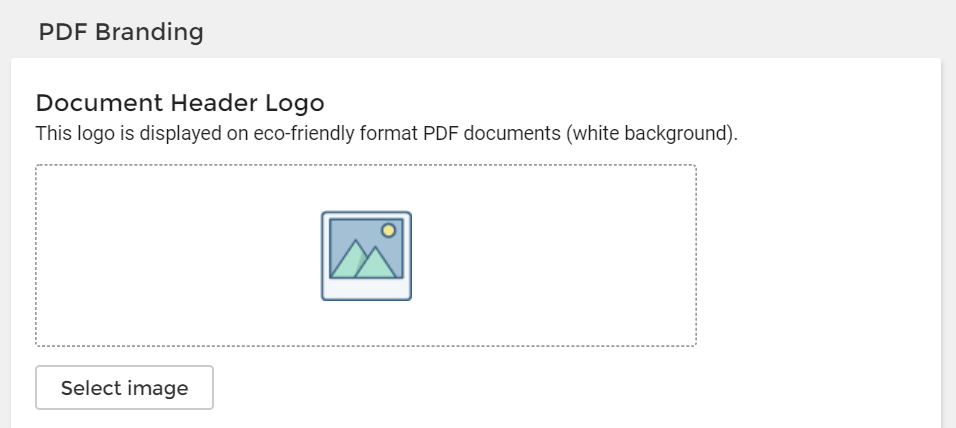 We recommend using a transparent image for your PDF logo.
Adjusting the position of your logo
Depending on the style of your logo, you may want to adjust the positioning of it on your PDFs. You can change the position of your logo under the Logo Alignment section. The size of the logo can also be adjusted (normal vs large).

Previewing PDF options
To view a sample of your PDF with the customizations, click the Save & Preview PDF button under either the PDF Layout Options or PDF Branding sections of the Logo & Branding page: