Overview
You can sign up for a dedicated fax number to receive faxes directly in Practice Better. The dedicated number will also be used when sending faxes from the system.
Dedicated fax numbers are only available in Canada and the United States for users on our Plus and Team plans.
Getting a Dedicated Fax Number
You can sign up for a dedicated fax number from your Fax Preferences page.
1. Go to Settings > All Settings & Preferences: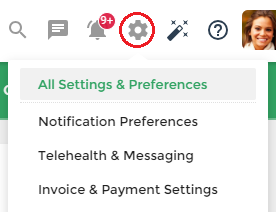 2. Select Faxes from the menu
3. Click Add number under the Send & Receive Faxes section:

4. A popup will open allowing you to search numbers by country and an optional postal code. Click Search to find available numbers based on your preferred country/postal code: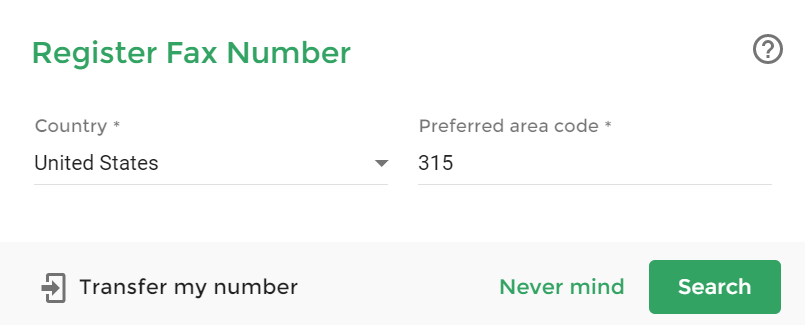 5. Click Select next to an available number to proceed:

You'll be prompted to confirm your selection before the number is registered and linked to your account. Once confirmed, your number will be available for use immediately. You can copy and share your number by clicking the Copy button:

Transfer an Existing Fax Number
In order to transfer your existing fax number to Practice Better, you will need to sign a Letter of Authorization (LOA) granting us permission to initiate a port away from your current service provider.
You will also need to provide proof of ownership of your number. This can be a copy of your latest bill or a screenshot of your account portal with the fax number displayed.
1) On your Settings & Preferences > Fax Preferences page, click Add number:

2) Click Transfer my number in the bottom-left corner of the popup:
3) In the Transfer My Fax Number popup, attach your signed LOA and proof of ownership then click Continue: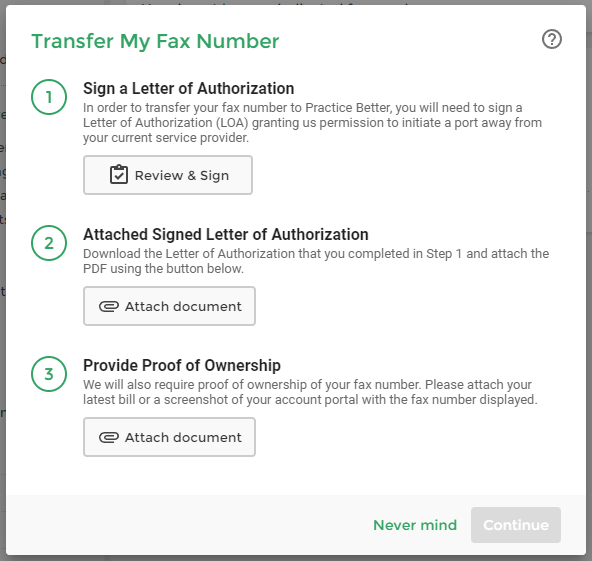 4) Enter your fax number and billing information on the next step and click Submit. The information provided here (and on your signed LOA) must match the information on file with your current fax service provider.
The transfer process can take up to 4 weeks to complete. You will be notified once the number has been successfully transferred or if additional information is required to complete the process.
Releasing your Dedicated Fax Number
You can release your dedicated fax number at any time by selecting Release number from the More Options menu (3 dots) next to the number in the Send & Receive Faxes section.
Any new incoming faxes to this number will be disregarded once your number is released. We will reserve your number for 15 days in case you need to re-register this number to send and receive faxes.