Planning a trip or expecting to be out of office? We'll make sure your clients don't request sessions for the period you'll be away.
Practice Better allows you to configure the start and end dates for your out-of-office notification. You can also provide an optional note which you can use to provide your clients with a brief courtesy message or emergency contact information.
To set up your notification, go to My Schedule > Out-of-Office Notification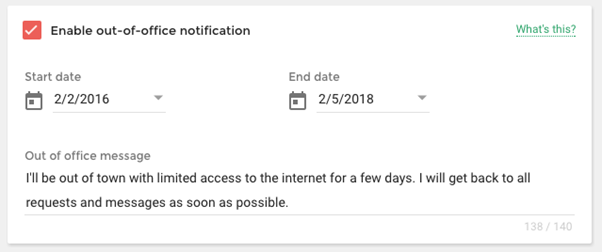 During this period, clients will see a banner at the top of their Client Portal with this alert. 

Dates on your Bookings Page will be disabled for the duration of your out-of-office period.