You can delete a client record from the system by going to My Clients, Click the More Options button (3 dots) next to the client's name.


Select Delete from the options provided:


If you have any client data that you'd like to export before deleting a client, you can do so by clicking on the Export Data option before deleting your client. You can find more information on how to export client files here.
If you have already created the export, it will appear in the Delete Client pop-up window where you can select the Download Export option. When you do, a prompt will appear and you can download the ZIP file containing your client information to your device.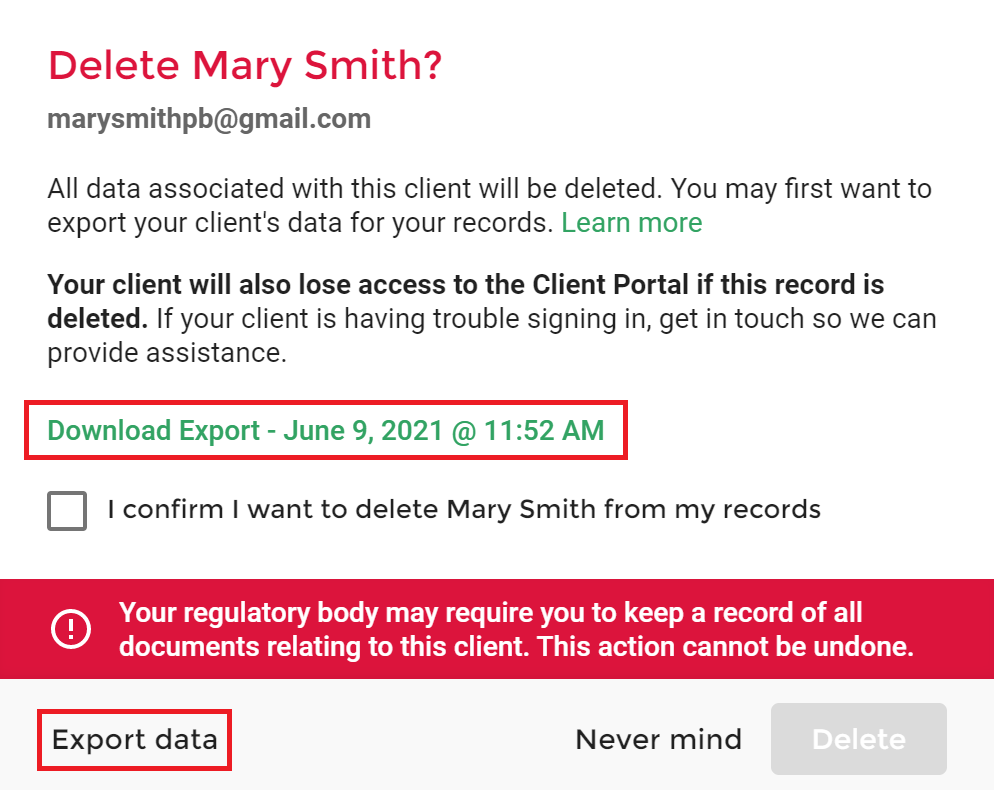 If you haven't exported your client data yet, you can also export your client record from this window by selecting the Export data option. You will be taken to a new window where you can select what you would like to export from your client's file.
Once you're ready to delete this record, just confirm the action and click on the Delete button.