You can delete a client record from the system by going to your My Clients page.
1) Click the More Options button (3 dots) next to the client's name:



2) Select Delete from the options provided:


Exporting Client Data
If you have any client data that you'd like to export before deleting a client, you can do so by clicking on the Export Data option before deleting your client. You can find more information on how to export client files here.
If you have already created the export, it will appear in the Delete Client pop-up window where you can select the Download Export option. When you do, a prompt will appear and you can download the ZIP file containing your client information to your device.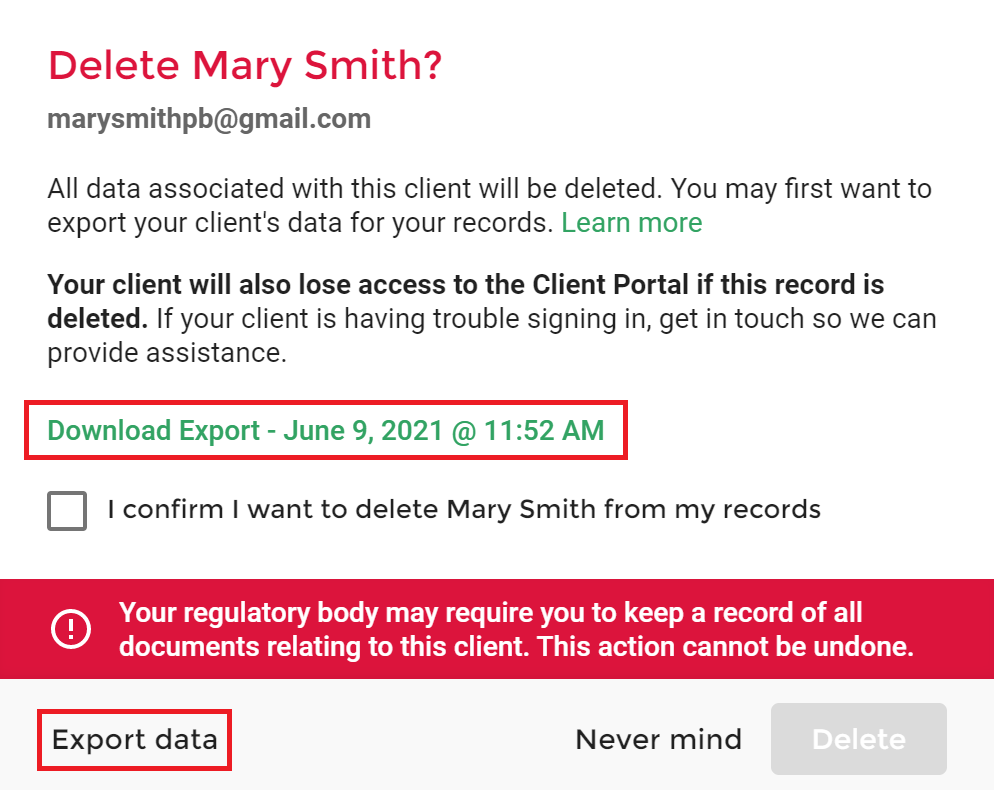 If you haven't exported your client data yet, you can also export your client record from this window by selecting the Export data option. You will be taken to a new window where you can select what you would like to export from your client's file.
Once you're ready to delete this record, just confirm the action and click on the Delete button.
Bulk Deleting Records
You can also delete multiple clients at once, e.g. inactive clients or clients with a specific tag.
1) Navigate to your My Clients page and click Select multiple in the top-right corner:

2) Check the box next to each client you'd like to delete:

3) Click the bulk delete icon in the top-right corner once you've selected all clients you want to remove from the system:

4) Review the information in the following prompt. We do recommend you export your client data before removing any clients from the system.
Once you are ready to proceed, type DELETE SELECTED in the text field and click Delete clients in the bottom-right corner to confirm the deletion of your records: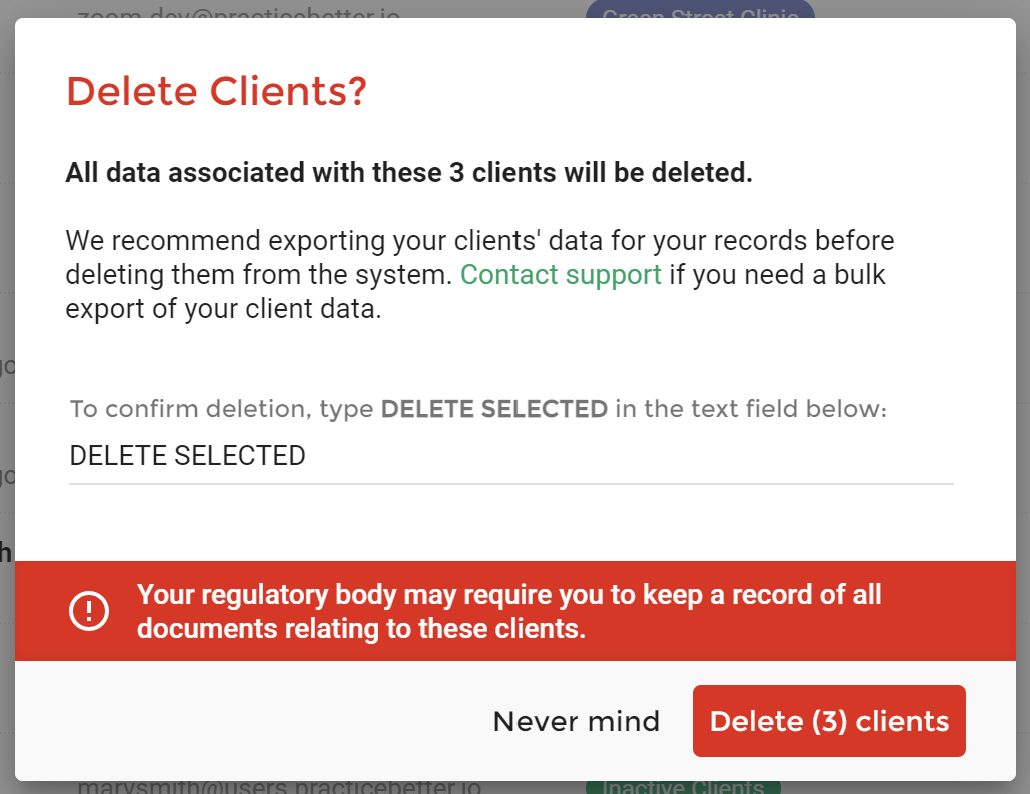 You'll receive a notification once your clients' data is removed from the system.