If you're conducting a scheduled video chat session from your laptop or desktop, you can quickly take notes by launching a Client Hub directly in the video chat window.
Launching a Hub from the Video Chat screen
Click on the Hub icon in the top-right corner of the video chat screen:

Click the Add Quick Notes button in the bottom-right corner: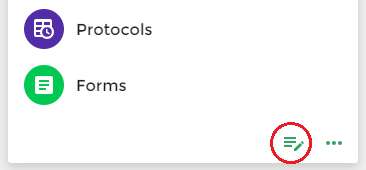 Enter a title and your session notes, then click Save to save your changes. You can continue to edit your notes until your session is completed.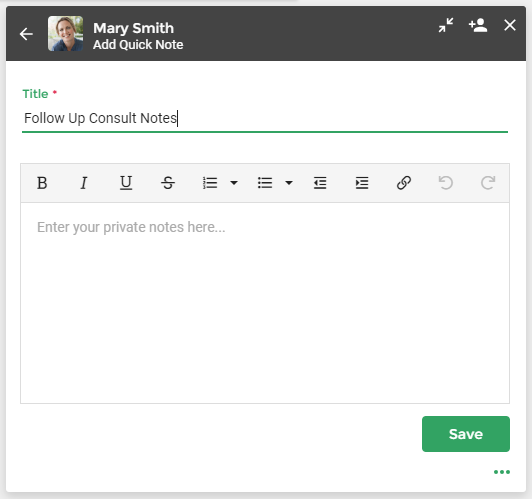 Your quick notes will be available in the Notes History section of your client's file. You can also access them by going to the Notes section of your client's Hub: