Secondary contacts will receive email notifications along with the client. This may be useful for clients that require a guardian to sign forms or waivers, pay invoices or someone to follow up with notifications that require the client to take action.
Add a Secondary Contact
To add a secondary contact to a client's record,
1) Navigate to My Clients, click on [Client Name] and click Basic information from the menu on the left hand side.
2) Scroll down to the Secondary Contact section and check the box to Include a secondary contact when sending email notifications to this client and enter the secondary contact information.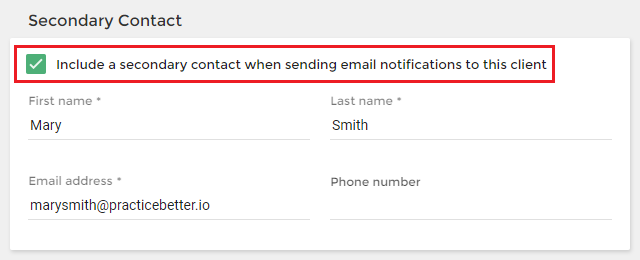 3) Click Save Changes