You can include internal notes for one-on-one and group bookings. These notes are private to you and any team members who have access to manage bookings.
Adding an Internal Note from My Calendar
From your My Calendar page tap on a booking in your calendar. From the popup, enter the note then click the Add note button to save.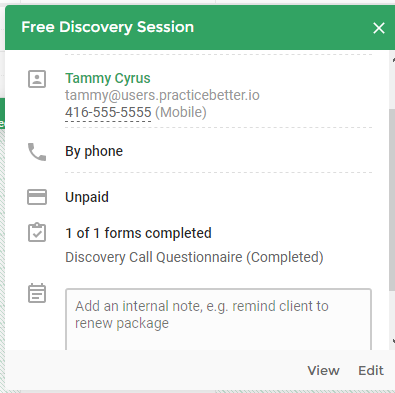 You can delete notes by clicking the red delete button to the right: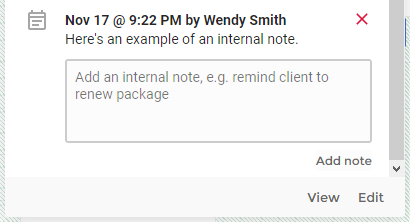 Bookings with notes will include a [*] indicator before the event name: