By default, a client can only request package sessions with the team member assigned to the package. You can allow clients to request package sessions with other team members by following the instructions in this article.
Currently, the first package session requested from your Bookings Page can only be booked with the practitioner assigned to the package. Subsequent bookings can be made with other team members.
Setting Up Shared Packages
1) Go to My Practice > My Services to either create or edit an existing package.
2) Under the Sessions & Services section, enable the Allow clients to request sessions with other team members option: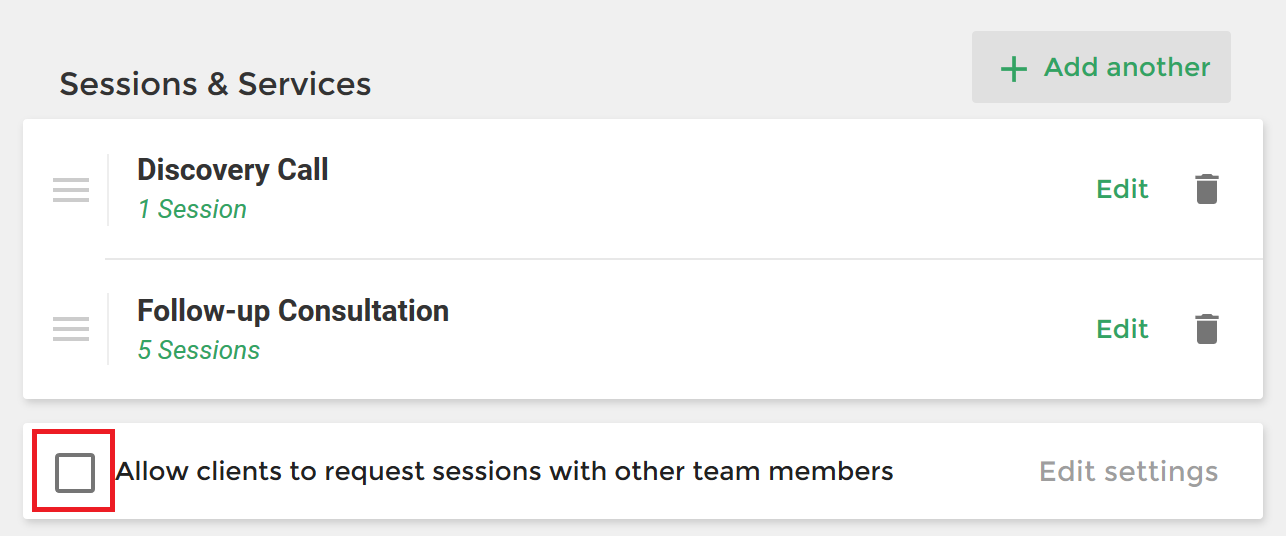 3) Adjust the team booking option from the Allow bookings with... picklist: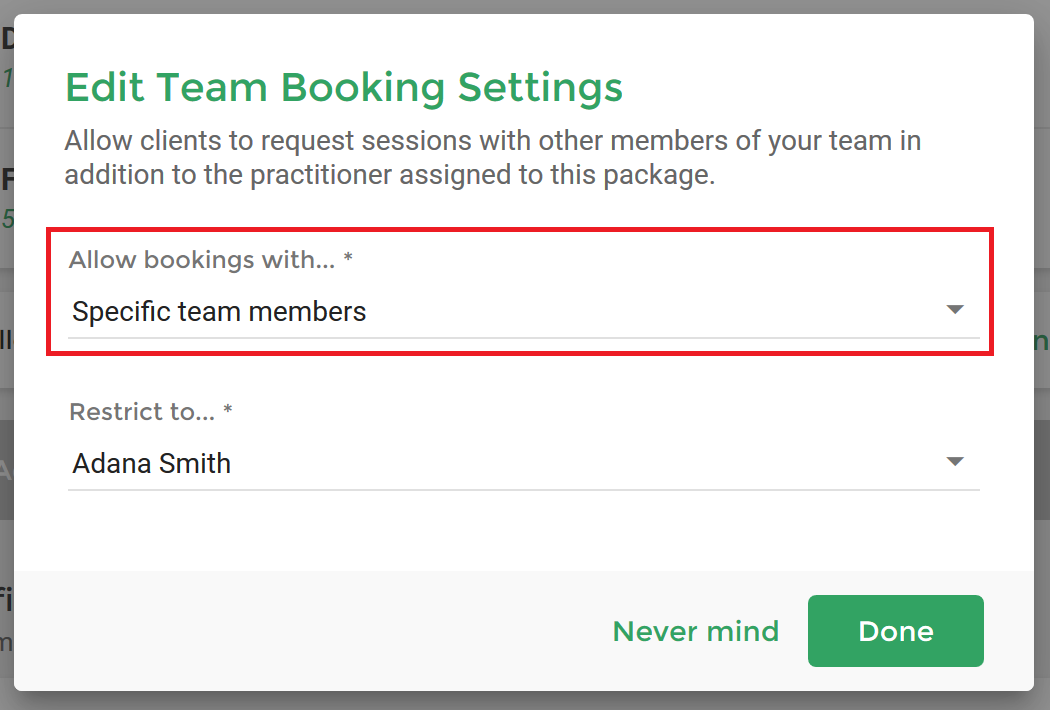 A package can be shared in one of the following ways:
With any team member
With specific team members
With team members in specific roles
4) Click Done and then save your package
When a client requests a package or a package is created on their behalf, the client will be able to request sessions with:
the team member assigned to the package, and
any practitioner who meets the criteria defined in the package's team booking settings
Sharing Services & Managing Availability
Before creating shared packages, you'll first want to ensure each team member has set up availability for the services they will be offering to clients.
Adjusting Team Bookings for Individual Client Packages
You can adjust the team booking options for a client's package at any time after it has been created. Go to your client's Bookings & Packages > Packages page, then click Edit next to the package and adjust the team booking settings as needed.