The World Health Organization (WHO) Child Growth charts allow you to easily track growth in height and weight against standard percentiles for infants up to 2 years.
These growth charts can be found by going to your client's Measurements & Vitals section. Select the Analysis tab:

Select either WHO Growth Chart - Height or WHO Growth Chart - Weight from the list of predefined reports:

Required Information
Before generating the graph, you will need to ensure your client has a date of birth and gender provided in their Basic Information section.
By default, the 3rd, 15th, 50th, 85th, and 97th percentiles are displayed. Hovering over a data point will display the date of measurement and the percentile: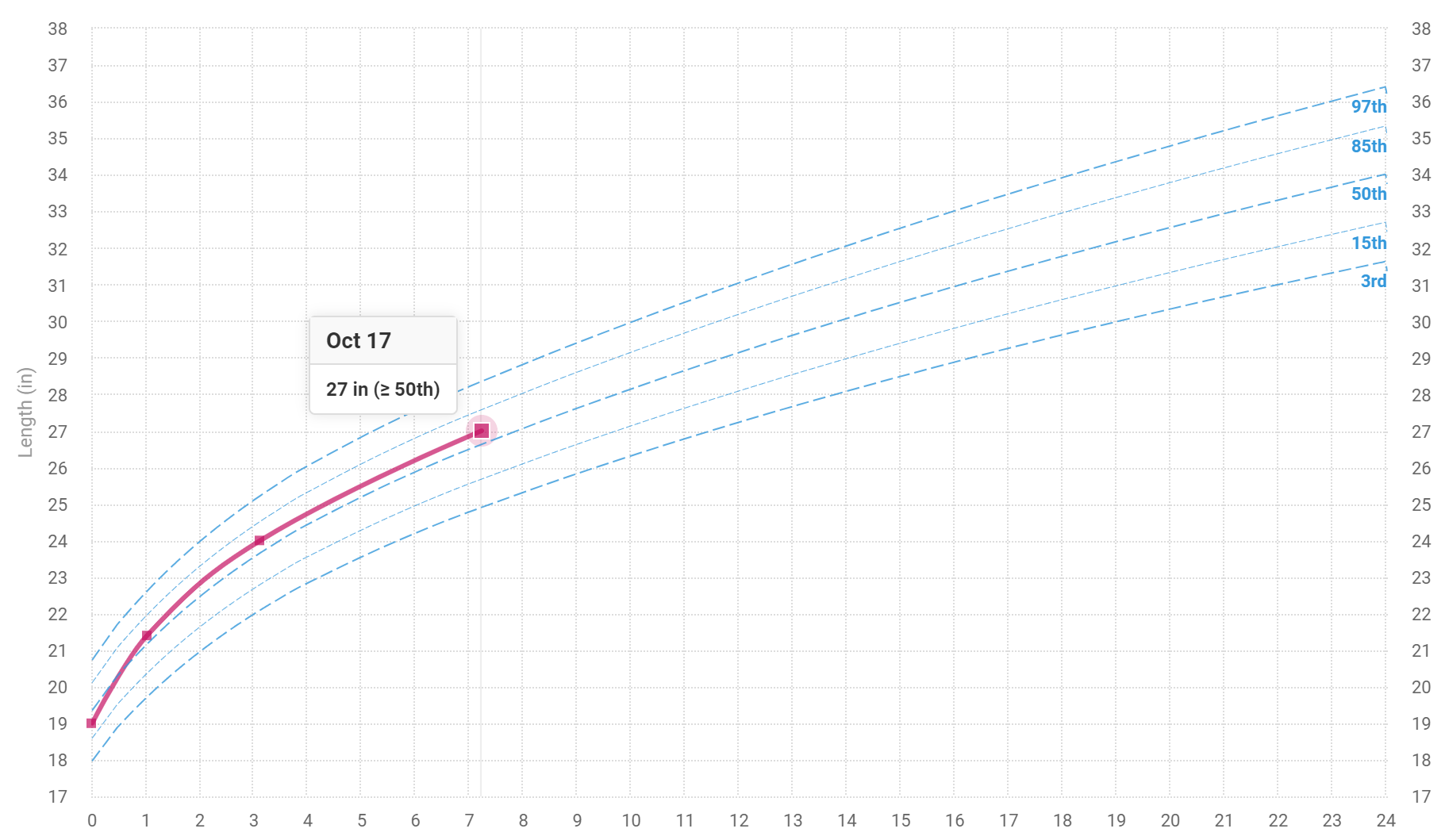 You can add additional percentiles to the graph by selecting them in the Percentiles picklist in the bottom-right corner of the graph: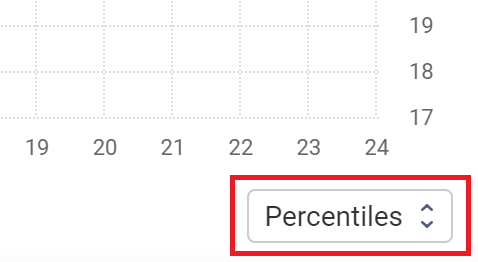 Recording Weights in Pounds and Ounces (Imperial System)
By default, weights must be entered using pounds only (e.g. 8.5 lb = 8 lb 8 oz). You can instead enter weights by specifying both pounds and ounces.

Click here for more instructions on adjusting your measurement entry preferences.