This article will show you how to integrate your WholeScripts account with Practice Better to create and manage supplement recommendations. Our WholeScripts integration is available to users in the US on our Starter plan and up.
Signing up for a WholeScripts account
Sign up for an account by going to Settings & Preferences > 3rd Party Integration. Under the Supplement Dispensaries section, click the 3 dots next to WholeScripts then select Sign up.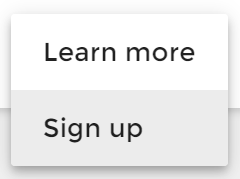 Note: In order for clients to purchase Wholescript supplements from your protocol recommendations, you will need to enable the following setting during the sign-up process: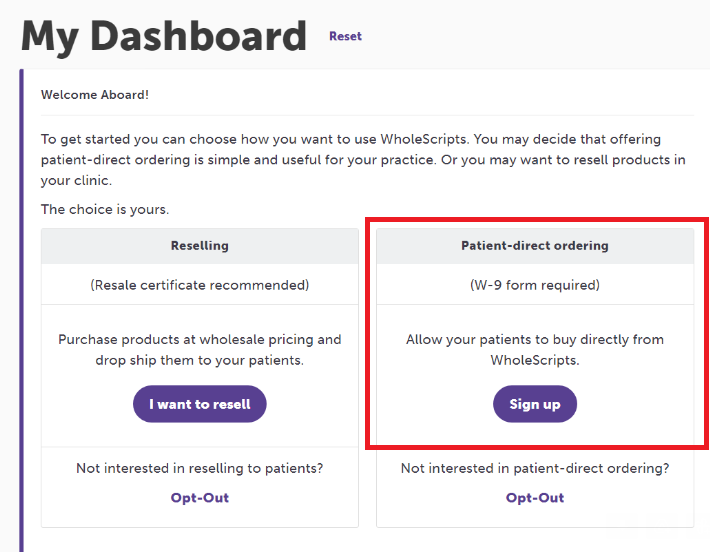 Linking WholeScripts to Practice Better
Once you've signed up for a WholeScripts account you can then link it to Practice Better by following these steps:
1) Click Link next to the WholeScripts Integration.

2) A popup will appear asking you to sign in to your WholeScripts account (this screen may not appear if you are already signed into your WholeScripts dashboard). Enter your WholeScripts login credentials and click Log In.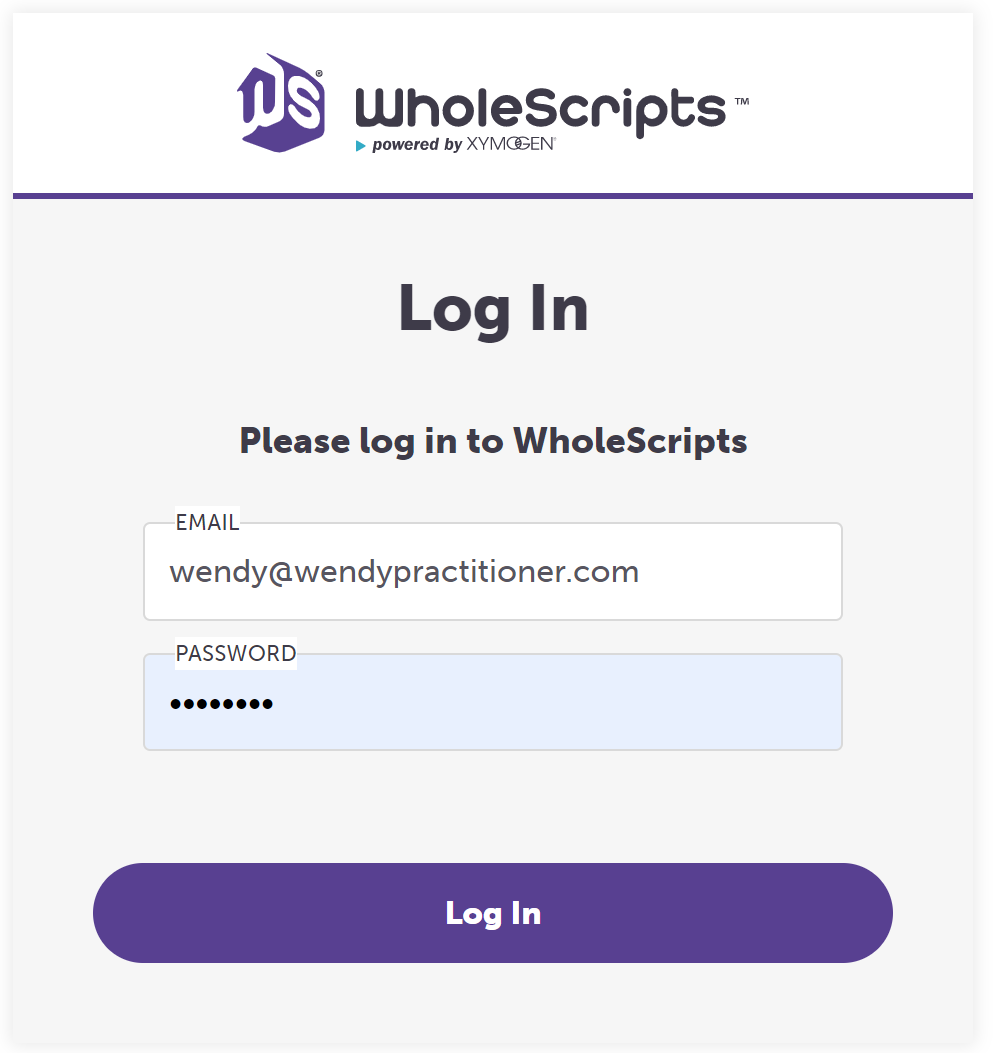 4) Review the information on the Authorization step then click Authorize: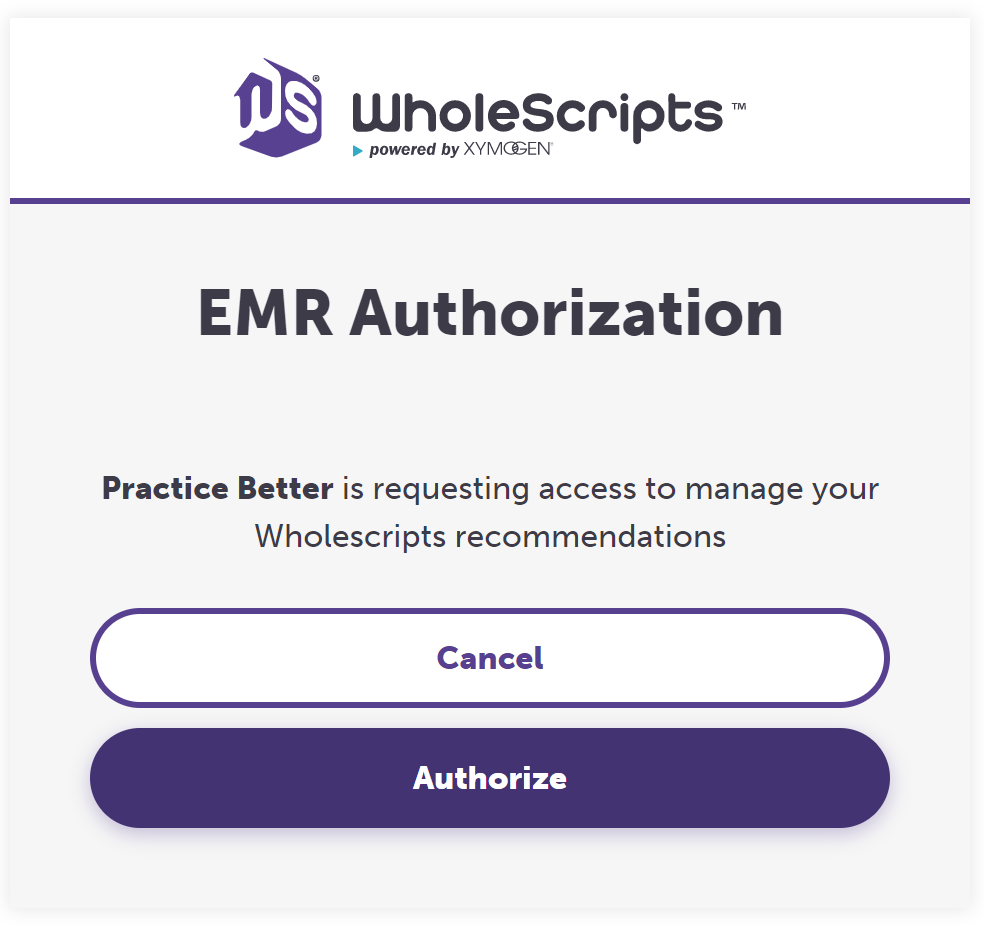 The popup should automatically close and redirect you to your Practice Better portal.
5) Adjust your WholeScripts settings: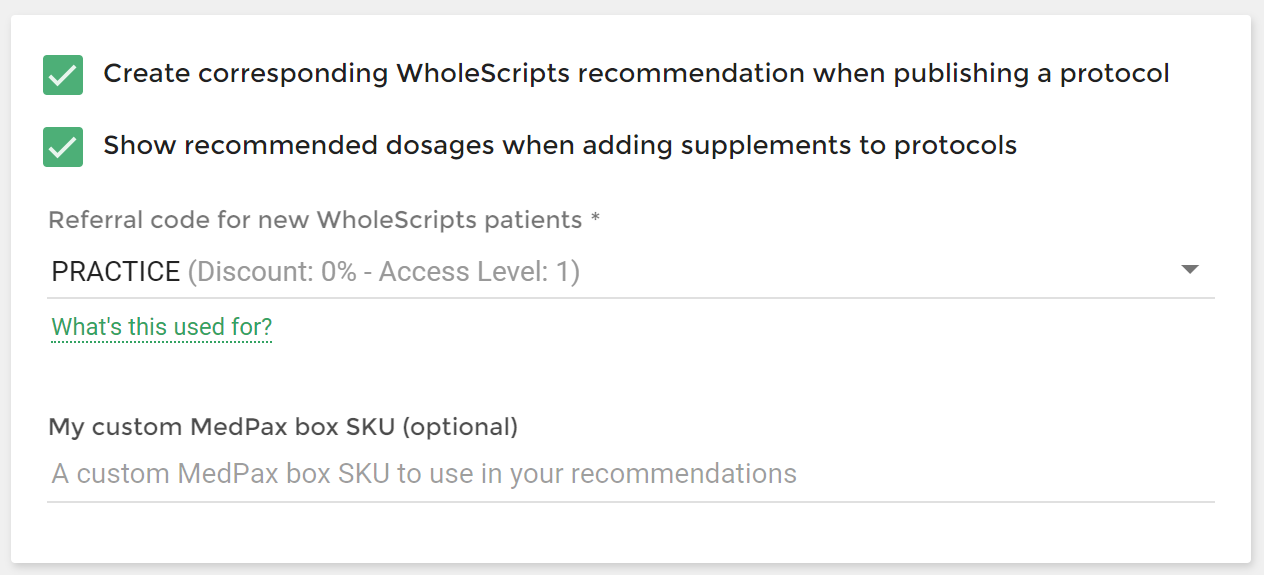 If you'd like to generate a matching recommendation in WholeScripts for your Practice Better protocol, make sure to enable the Create corresponding recommendation when publishing a protocol.
These settings can be changed at any time by returning to the 3rd Party Integrations page.
6) Click Save Changes in the top-right corner to complete the setup.
Making Supplement Recommendations using WholeScripts
Use Protocols to create and share supplement recommendations with clients.
1) Go to the Protocols section of your client's file, then click the Fast Action Button in the bottom right-hand corner. Optionally, you can create a Practice Better Protocol Template which you can create and reuse with multiple clients.
To create a protocol template, go to your My Practice > Protocol Templates page, then click the Fast Action Button in the bottom-right corner.
2) Select Add supplement recommendation from the options provided to search for products from your WholeScripts Catalog:

You can search for supplements by product name, brand, or category. At a glance, you are able to see if a product is out of stock and/or MedPax Eligible.

You can also view in-stock products only by using the following filter on the top right: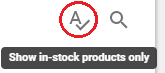 Once you've selected a supplement, you may encounter a Recommended Dosage pop-up. You can choose to use the recommended dosage or ignore it and complete the recommendation details yourself.
If you opt to customize the dosage, you will notice that there are a couple of fields to complete. These include AM/PM and Daily/Bedtime Servings, Duration (required) and Units (required) in the Frequency & Duration section.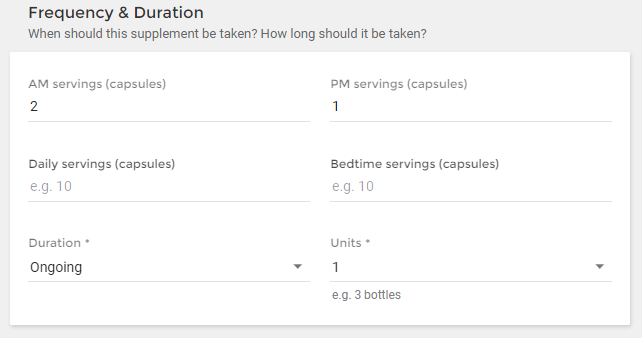 If a supplement is eligible for MedPax, you can include it in a MedPax box. If this is desired, enable the following setting and set your Serving (required) and Unit (required) details.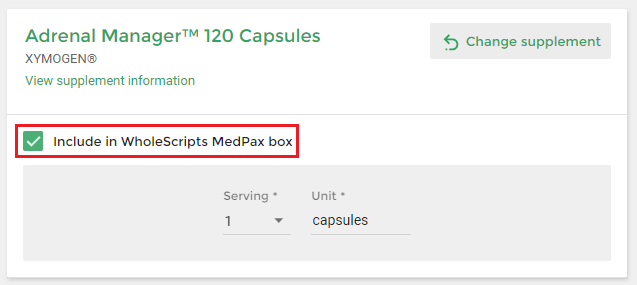 Once you've saved the details of this supplement recommendation, it will be displayed in the protocol summary page with a WholeScripts badge


Click Save > Save and publish to share your protocol with your client: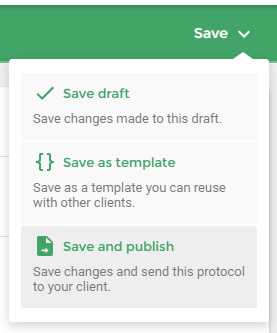 When you publish a protocol, we'll automatically generate the corresponding recommendation in WholeScripts so you don't have to do the work twice. WholeScripts will send an email to your client with instructions on how to order their supplements from your dispensary.
Log into your WholeScripts account if you need to make adjustments to the prescription generated from your protocol.
Client Notifications
When you publish a protocol with WholeScripts supplements, your clients will receive 2 notifications:
1. Practice Better "New Protocol Available" email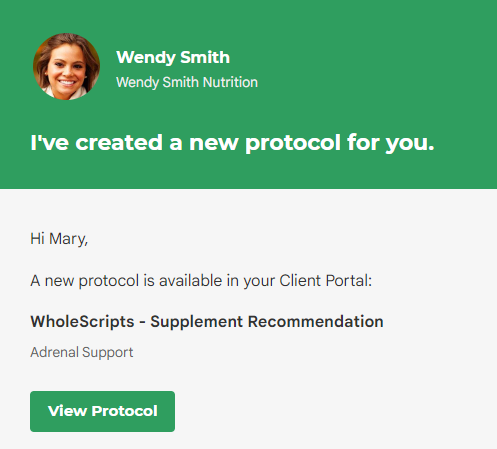 2. WholeScripts "Wendy Smith sent you a recommendation" email where they can log in or create an account to review and purchase their supplements.