Require clients to accept your Terms & Conditions before completing their booking. These Terms can be created in My Practice > Disclaimers and added when you set up an individual service.

You can also use Terms and conditions option when setting up your packages and programs. Look for the Terms and conditions field when editing your package or program.
Your Terms & Conditions will appear on your Bookings Page in the following format: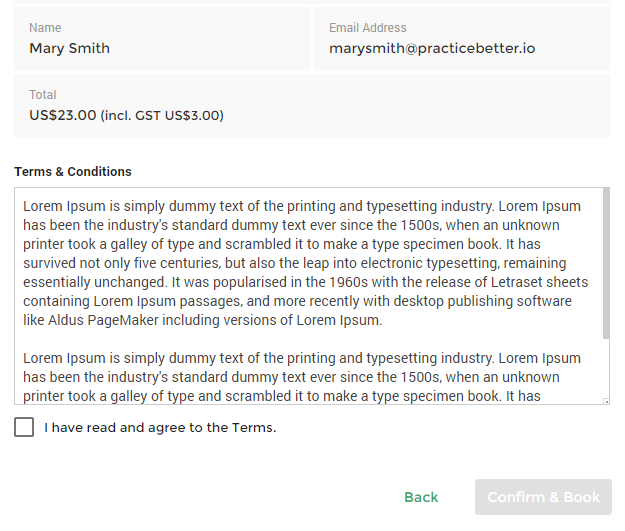 We store a copy of the terms content, date of consent and IP address of the accepting user in our database.