You have the option to add payment plans to your packages, services, and programs. Payment plans allow you to collect a deposit at the time of booking and/or set up a schedule of installment payments. This feature is available on our Pro, Plus, and Team plan.
Set-up a Payment Plan
Payment plans are presented to your clients on your Public Bookings Pages in addition to the "Pay in full" and "Pay later" options ("Pay later" is only displayed if you select the Suggest to pay at booking option).
My Practice > My Services > [Service/Package name] > Edit Service > Advanced Options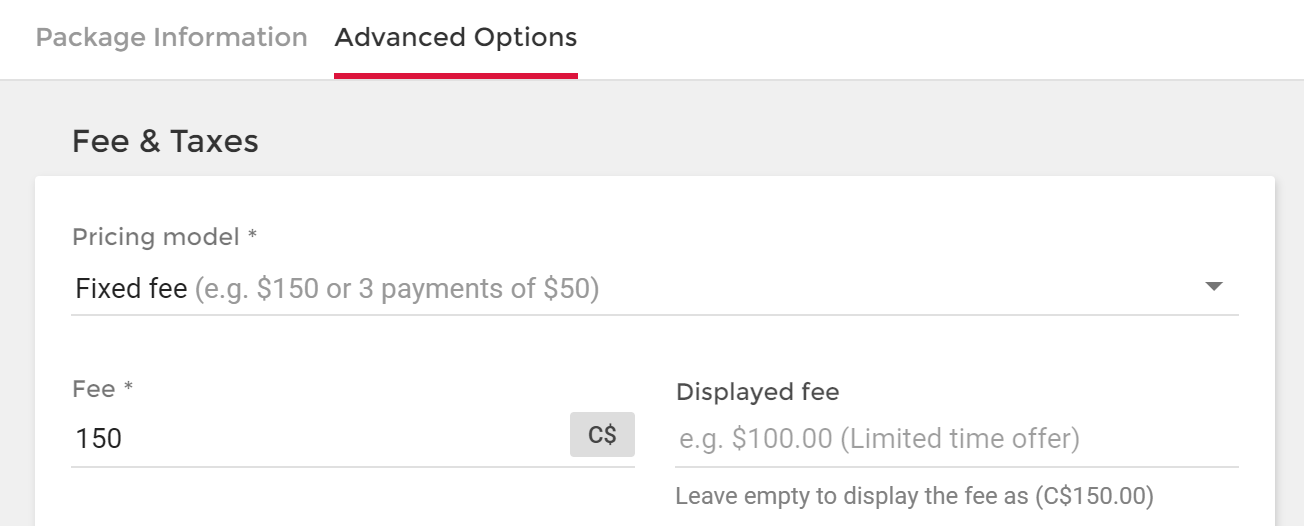 Set your Fee and ensure that your Public Bookings Page and/or Client Portal options are set to either Suggest to pay at booking or Require to pay at booking.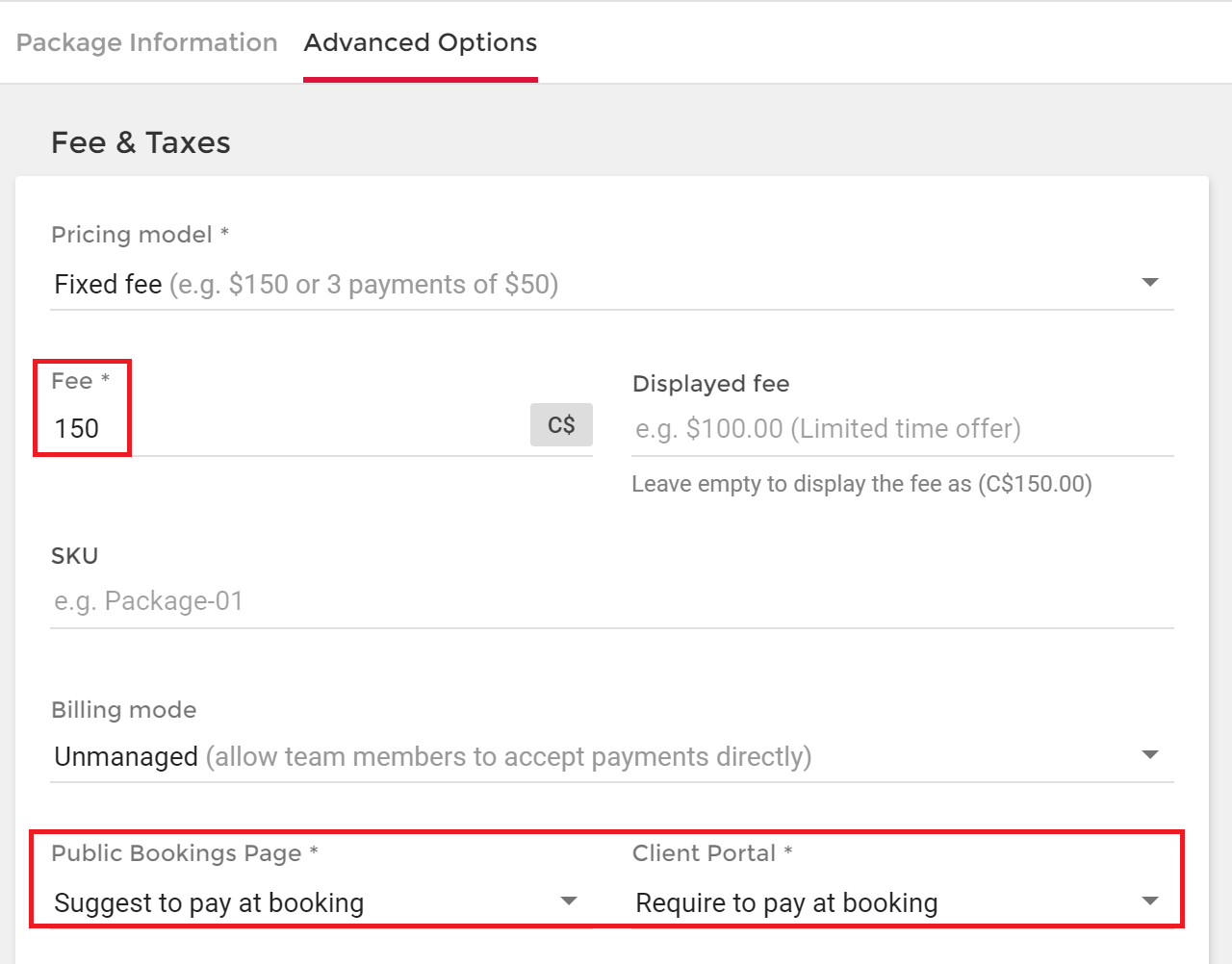 Click Add plan

*Note: If you would like to create a Membership/Subscription pricing model, click here to learn more about creating Client Memberships or ongoing, recurring payments.
Require a Deposit
Check Require my clients to pay a deposit at booking and then enter the amount required as a deposit. Save. Your deposit amount must be less than the total service/package fee (plus applicable taxes).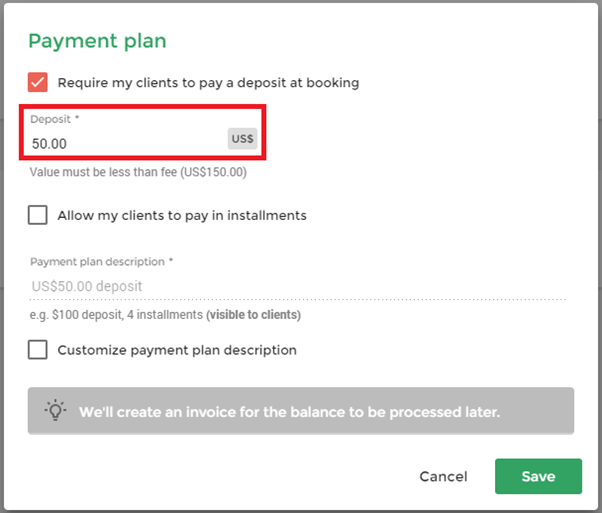 Requiring a deposit only means that an invoice with the remaining balance will automatically be generated for you to process or send to your client at a later date.
Installment Payment Plans
If you require your client to pay a portion of their payment plan at booking, this will be done as a Deposit and you will need to checkmark Require my clients to pay a deposit at booking.
**If a deposit is not required, your client's first payment will be processed after the number of weeks (or days/months) you specify under the installment payments section.**
Input payment plan details. Specify the amount of your Installment payment and schedule for when installments should begin and repeat.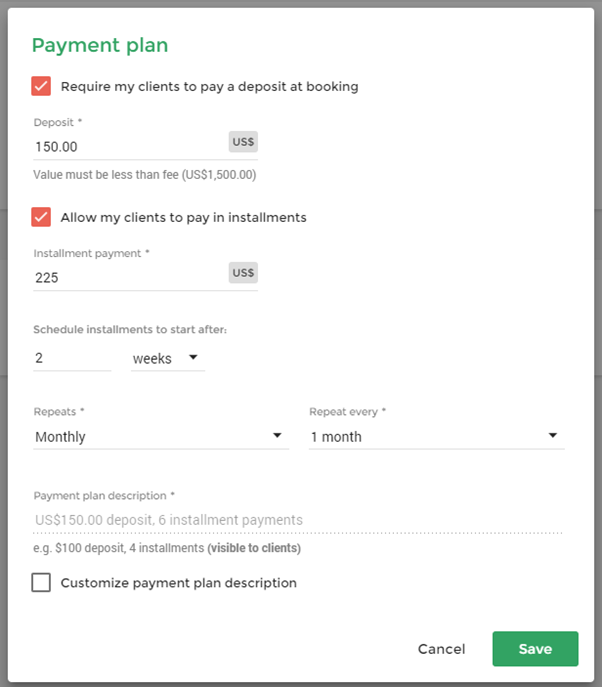 A Payment plan description will automatically be generated based on your payment plan details. This will be visible to clients as an option for how they'd like to pay. You can customize what clients see by checking Customize payment plan description.
See an example of a payment plan description here: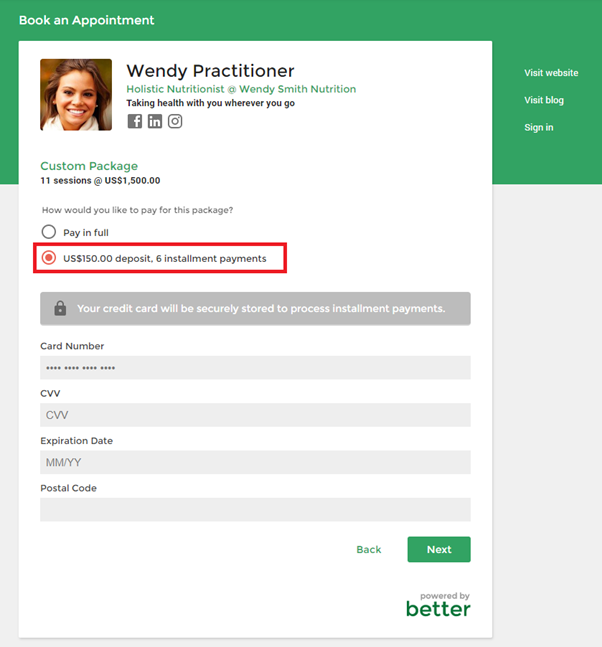 After your payment plan is set up, you can preview an example of the installment payments by clicking on Preview payments.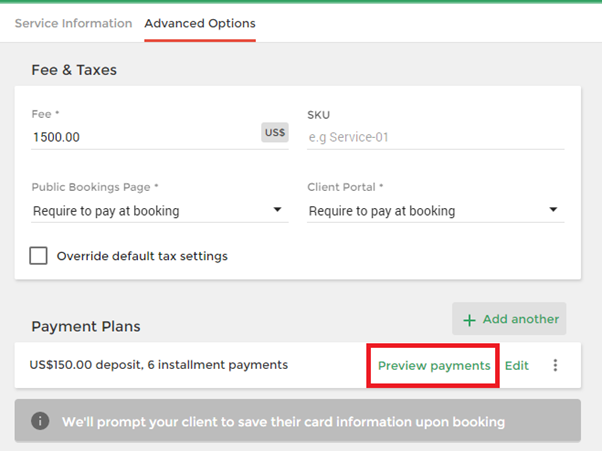 You can create multiple payment plans for clients to choose from. Here's an example of how multiple payment plan options would be presented to clients when they book.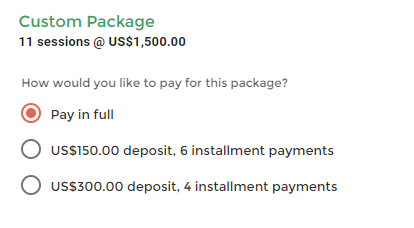 Ongoing, Recurring Payments and Subscriptions
You can use payment plans to set up ongoing, recurring payments. With this option, you can offer client memberships or subscription services. You will be able to set up how often you want your client to make a payment, as well as your recurring installment fee. You can also stop the recurring payment at any time. You can find full details on how to set this up here.
Managing Payment Plan Payments
We'll automatically start a payment plan once your client has purchased your package or service. You can review a client's plan by going to:
My Clients > [Client Name] > Billing & Payments > Payment Plans > View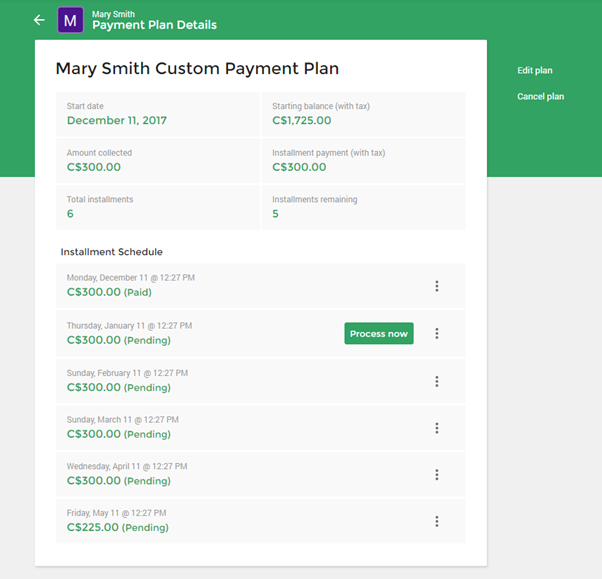 Process Payment
On the payment plan details page, you'll have options to process upcoming payments before the scheduled payment date. If your payment plan type is set to charge a credit card on file, you can process an upcoming payment at any time. Find the next scheduled installment payment and click Process Now.
Recording a Payment
If you'd like to record a payment for the upcoming payment installment, click on the More options button (3 dots) beside the payment and choose Record a payment. Enter details, Add payment. This is a good option if, for example, you've collected a cash payment in person.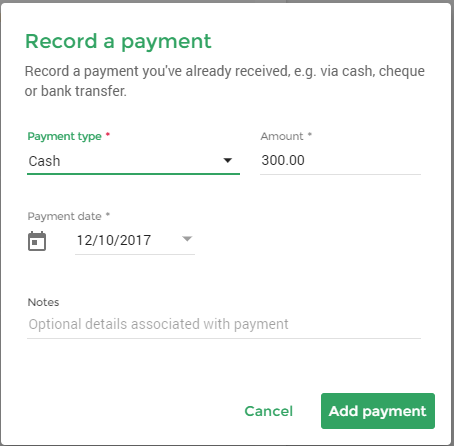 Skipping an Installment
Skipping an installment payment effectively ignores this payment and will not reschedule it. Click on the More options button (3 dots)> Skip installment.