If your clients are reporting that they are not receiving notifications, you can direct them to check their Notification Preferences to ensure nothing is disabled.
Customizing your Notification Preferences
1) Go to Setting & Preferences> Notification Preferences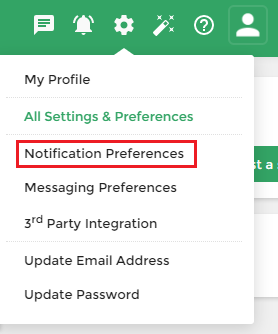 This area will allow clients to confirm their notification settings and customize their notifications.
For example, if a client reported that they are not receiving email notifications or Instant Alerts when you book, reschedule or cancel a session, they will want to make sure that they have both settings enabled: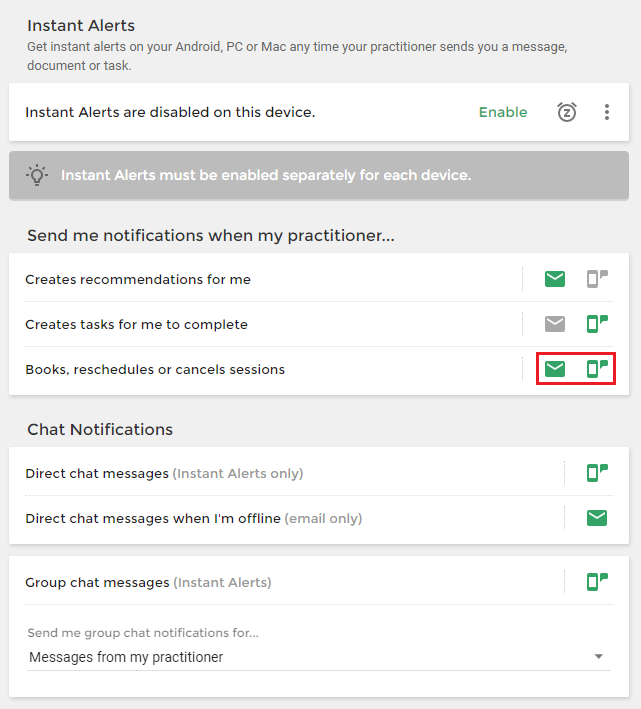 Please note that Instant Alerts are device specific and will need to be enabled on each device where you wish to receive these notifications.