CPT (Current Procedural Terminology) codes are medical codes that are used to report medical, surgical, and diagnostic procedures and services to physicians, insurance companies, etc.
You can manually add CPT and custom codes into Practice Better. These codes will be stored in your system and are available for use at any time.
1) To add a code into Practice Better, start by navigating to Settings & Preferences> All Settings & Preferences, and click Insurance Billing.
2) Then, click on the Fast Action Button and select Add CPT procedure code.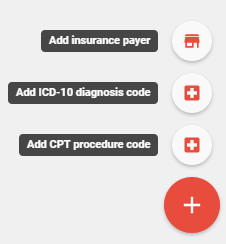 3) Add the details of your code in the mandatory fields below and select Done. An optional modifier can be included; this will automatically populate the Procedure Code Modifiers field when adding the CPT code to superbills and CMS-1500 forms.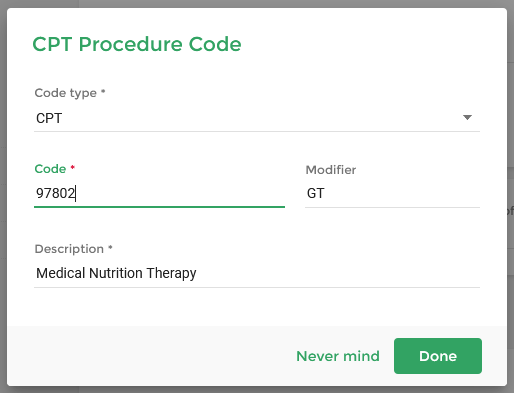 Editing a Custom Code
You can edit your CPT and Custom Codes in Practice Better at any time as well.
1) Click on the Edit button next to the code that you would like to adjust:

2) Make your adjustments, and select Update, to finalize your changes.
Keep in mind that these adjustments are not retro-active so all Superbills and CMS-500 forms will need to be manually changed for the updates to reflect.