Group sessions can be scheduled for any fixed-date program. This article provides instructions on how to set up your program's group sessions and settings.
Group Session Settings
You'll first want to review your program settings to adjust the session notifications your clients will receive after they enroll in your program.
1) Go to your My Practice > My Programs page then click Edit next to your program.
2) Click the Advanced Options tab then navigate to the Group Sessions section:

Automatically add new enrollments to upcoming sessions
Enable this option if you want new enrollments to be automatically registered for group sessions associated with your program.
You can also auto-confirm attendance for your clients by enabling the Mark sessions confirmed on behalf of auto-enrolled clients checkbox. With this option enabled, clients will not see the button to confirm their attendance in confirmation and reminder emails.
Send confirmation/reminder notifications for upcoming sessions
Enable these options if you want confirmation and reminder emails to be sent whenever a client is registered for an upcoming group session.
You may want to disable these options if you are also sending module welcome emails for modules that are released on the same day as your sessions. In this scenario, you may want to use the module's welcome email to provide clients with details on the scheduled session for that day instead of sending two separate notifications.
Scheduling a Group Session
Once you've made adjustments to your program's group session options, you can then schedule sessions from your program's Overview page. Select Schedule session from the Fast Action Button in the bottom-right corner: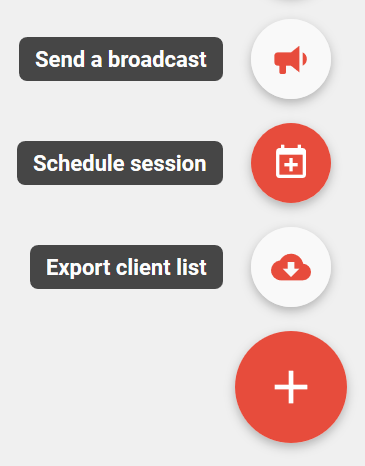 By default, all clients currently enrolled in your program will be added to your session once it's confirmed. You can remove specific clients before confirming your session by clicking the remove icon next to their name: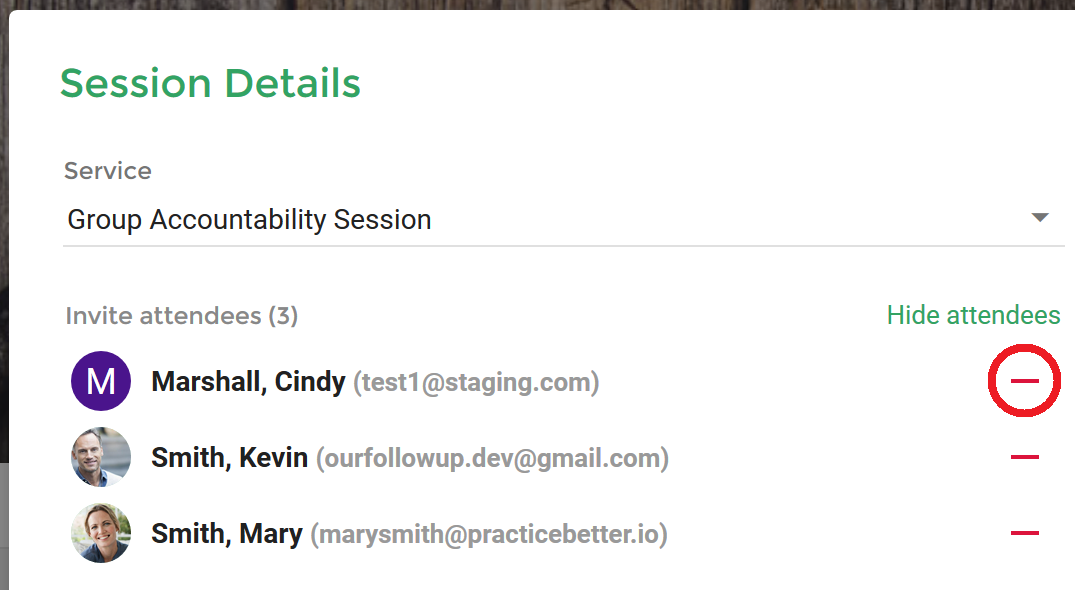 Group sessions associated with programs are private by default, even if they overlap with availability you've set up for the same service.