We've included program analysis and reporting to provide important insight into your program participants and their progress. This feature gives you access to a few reports that will help track your clients' progress and engagement with the program.
Available Reports
In order to access the analysis of your program, navigate to My Practice > My Programs, click Manage next to the program and click on the Analysis tab.
Enrollment Summary
This report allows you to view all of your enrolled clients and their overall progress within the program.

Module Enrollment Summary
This report allows you to view individual client progress broken down by module.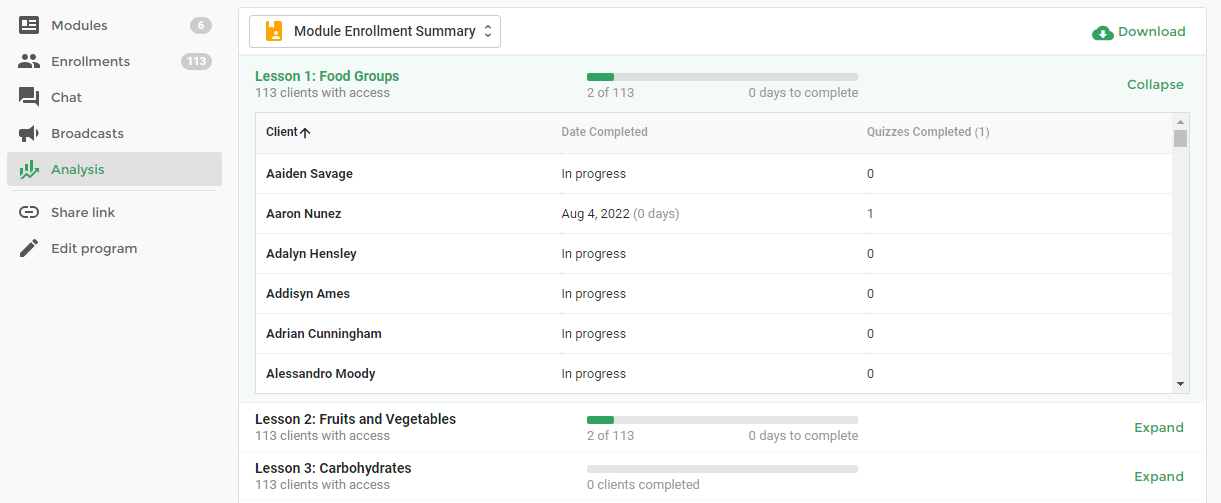 Module Resource Summary
This report allows you to view the completion of specific resources within a module such as a form, task or quiz.
Chat Engagement
This report allows you to view your clients' chat engagement including total posts, top posts, engagement by hour/weekday, and more.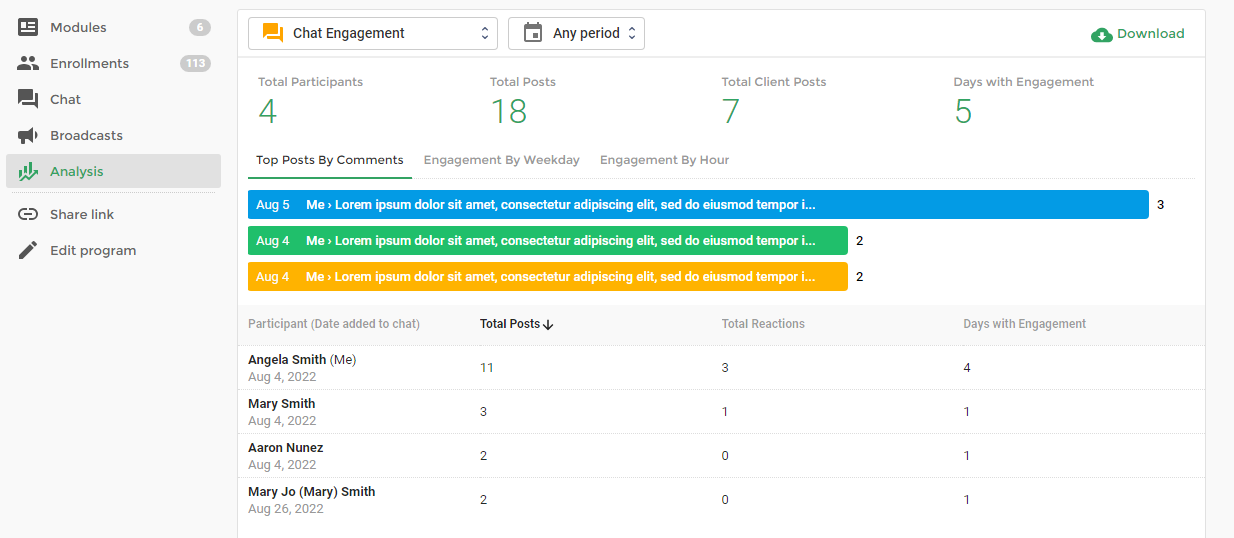 You can also utilize the date filter that allows you to see chat engagement metrics for different and custom date ranges.
Clicking on the top post will open the post so you can view it and any included comments.
Program Enrollment Comparison Report
You can also run a report to compare the performance of your programs. This can give you insight into how well your clients engaged with your program content.
To run this report, navigate to My Practice> Reports and select the Program Enrollment Comparison option.

From there, select one or more programs from the Select programs dropdown on the left-hand side and click on the Submit button to run your report.
Downloading Reports
Every report has an option to export the results to a spreadsheet (either CSV or Excel). To download a report, click the Download button in the top-right corner of your screen: