Starting an Instant Meeting with a Client or Team Member
You can start a Zoom instant meeting directly from your Messages page by clicking the blue video icon next to the contact's name: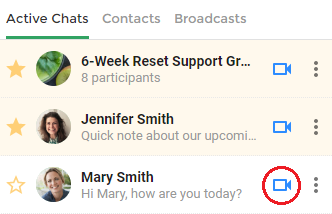 Click Create meeting in the confirmation popup: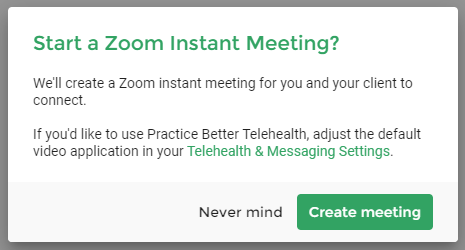 Once your meeting has been created, click Launch Zoom and start your meeting in the following popup: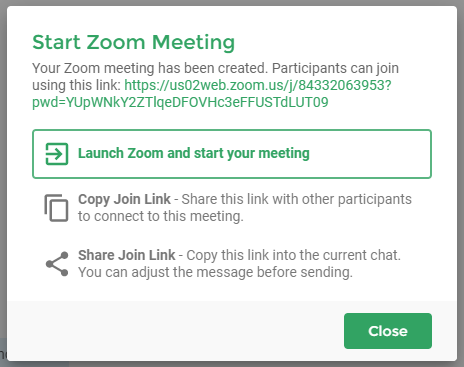 Next, click Copy Join Link or Share Join Link to copy the link into the current chat session.
Starting an Instant Meeting with an External Participant (Zoom add-on only)
On your My Schedule > My Calendar page, select Start Zoom meeting from the Fast Action Button in the bottom-right corner: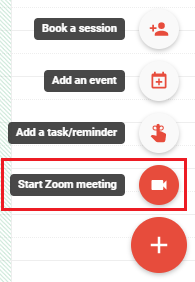 Using your Personal Meeting Room (PMI) for Instant Meetings
You may want to use your Personal Meeting Room if instant meetings are typically conducted with people you meet with regularly.
To use your PMI for instant meetings you will first need to enable the following setting in your Zoom Dashboard:

Users with the HIPAA-compliant Zoom add-on can adjust this setting by following the instructions in this help article.