Currently there is no true client membership/subscription program within Practice Better. As a workaround you can currently set up recurring payments through a payment plan ( total fee broken into installments).
To create a payment plan similar to a membership first you need to set up a package. To do this follow these steps:
1. Go to My Practice > My Services.
2. Click on the red Fast Action Button in the bottom right-hand corner
3. Select Add Package.
4. Set the package for a period of time ( for example 12 months) and include all the relevant sessions for that 12 month period in that package.
5. Set the fee for the full 12 months and then break it up into even monthly installments using a payment plan.
5. Go to Advanced Options and scroll to Fee & Taxes. Under Displayed fee you can advertise your monthly payments. For example, if your total cost is $240 for the full 12 months, but you have a payment plan set up of $20 a month you can advertise your price as $20 a month.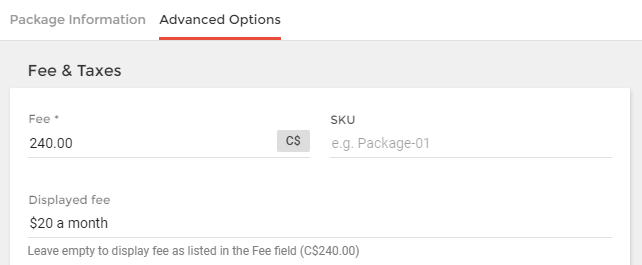 6. Once this is done follow the steps to set up the payment plan for your package so that clients are charged regularly on the interval you set.

This is how it will appear from the Bookings Page: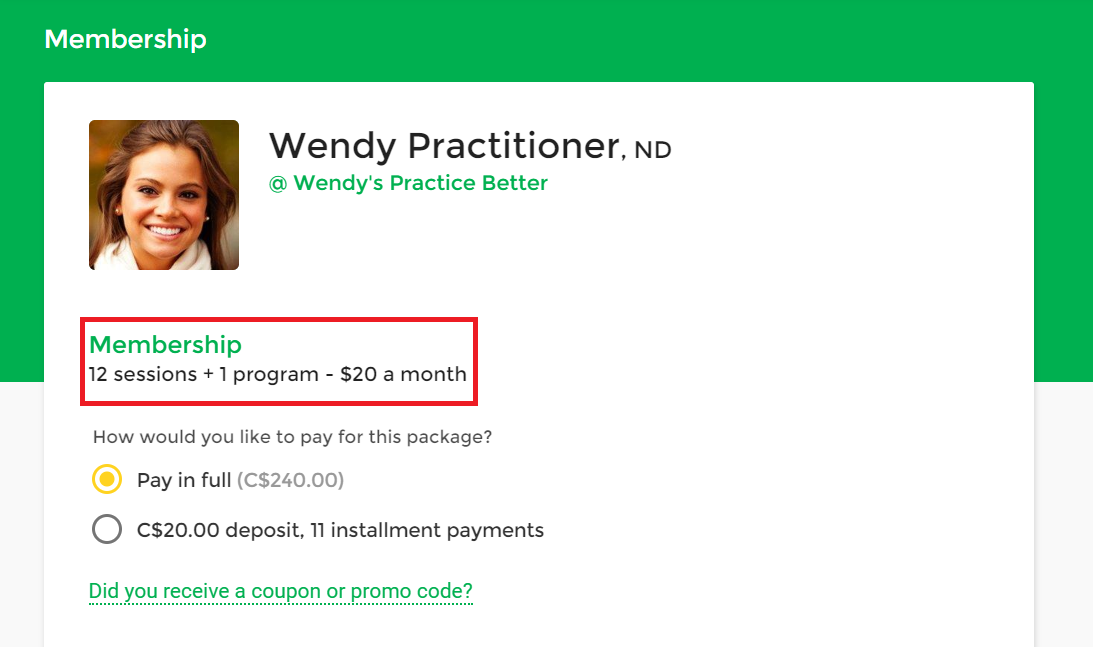 Alternatively you can set up custom payment plans for clients ad-hoc if you do not wish to associate it to a specific package or if it is something you don't offer regularly.