Depending on your regulatory requirements, you may need to provide your clients with an option to remove their data from Practice Better. This is commonly referred to as the "right to erasure" or "right to be forgotten".
By default, this setting is disabled for clients but you can enable it by following the instructions below:
Go to the Gear Icon > All Settings & Preferences.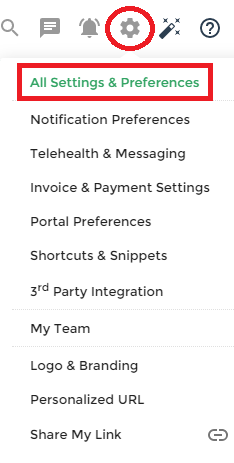 From here, scroll down to the Login & Security section and click on the Regulatory Compliance option.

Then, scroll down to the Right To Be Forgotten section:

If you enable this setting, clients will be able to request account deletion from the Client Portal. You can learn more about what data is removed when clients delete their account in this help article.
Note: If you're on the Team plan, this setting will only be available under the team owner's account.