We keep track of updates made to your notes whenever you save your changes. You can easily view or restore a version of a note at a point in time by following the instructions below.
Viewing Earlier Versions of a Note
1) Navigate to the Notes section of your client's file
2) Click the More Options menu (3 dots) next to a note and select View version history from the options provided: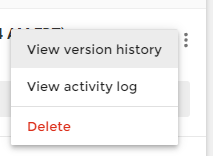 A list of versions will be displayed with the most recent version listed at the top. We store versions for up to 60 days from the current date.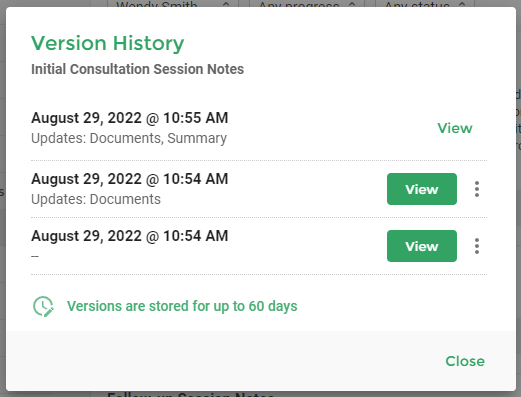 Each version listed will include the date/time when the note was saved and a summary of the changes made at that time (e.g. updates to the note summary or attachments).
Click View to preview your notes at a specific point in time.
Restoring a Version
You can restore an earlier version of a note by clicking the More Options menu (3 dots) next to a version and selecting Restore.

A draft copy of the note will be created based on the version you've selected; the current version of your note will not be modified.
Restoring a Deleted Note
As the owner of the account, you can also restore a deleted note by navigating to your Settings & Preferences > Activity page. Notes can be restored up to 60 days after being deleted from the system.
Locate and expand the "deleted note" activity entry then click the Restore button: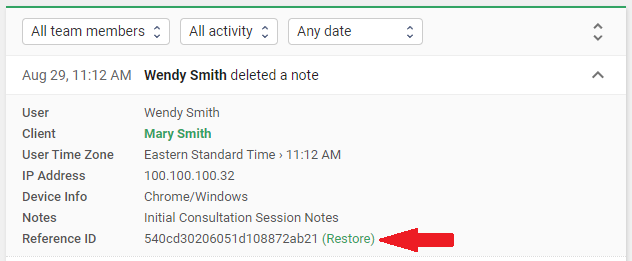 A draft version of the deleted note will be added to your client's file.