If you cannot find a supplement you are looking for within Fullscript or the built in database you have the ability to add your own supplements to the platform. This allows you to add custom supplements, set a price and even include it as a line item in invoices.
Creating a Supplement
1) You can add your own supplements by going to Nutrition > My Supplements.

2) Once here, click on Fast Action Button at the bottom right corner and click Create supplement. 
3) Fill in the necessary supplement information and click Save.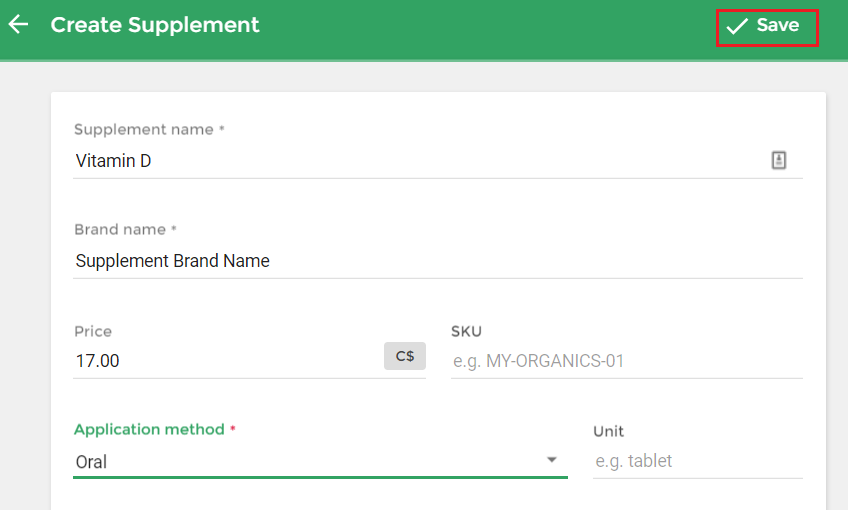 If you would like add your supplement to an invoice, simply start typing the name of the supplement and click the supplement. This will auto-populate the price you entered when adding your supplement to Practice Better.

Adding Your Supplements To A Protocol
Once you have added your supplements to the system, you can add them to a supplement recommendation in a Protocol or Protocol Template.

1) When adding a supplement recommendation to a Protocol, you can view your supplements under My Supplements.

2) Click on Select on the desired supplement from your list.

3) Enter the necessary dosage information including frequency and duration and then click Done.