Protocols are used to create plans for your clients and allows you to provide them with a combination of food, supplement and lifestyle recommendations.
Creating a Protocol Template
Go to My Practice > Protocol Templates
Click on the Fast Action button and click

Create new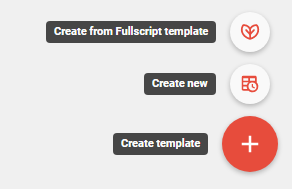 *If you have linked your Fullscript account then you can use the Create from Fullscript template to use a template added to your Fullscript account.
Enter the Protocol name, Focus, Description, Duration and Protocol Notes. This will be helpful to show what the purpose of the protocol is for, how it will help them and how long they should be following the set of recommendations.
Adding Recommendations to a Protocol Template
Click on the Fast Action button to include different types of recommendations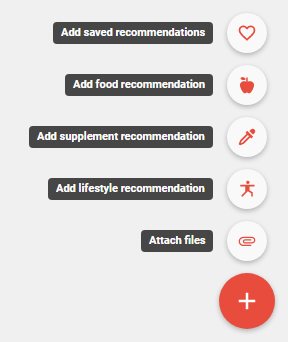 Add Saved Recommendations
Allows you to quickly add recommendations you have previously saved. Learn more about saving recommendations.
Add Food Recommendation
This allows you to recommend different types of food you would like your client to include, exclude or reduce from their diet.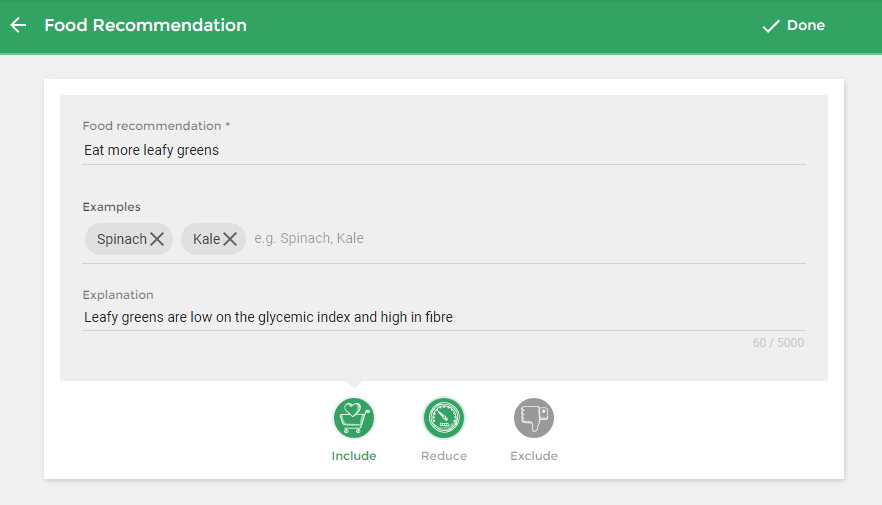 Add Recipes and Nutrition Plans
If you've linked That Clean Life to your account, you'll see the option to Add recipes and nutrition plans in your protocol template. This lets you share recipes, meal plans, collections, and templates from That Clean Life with clients.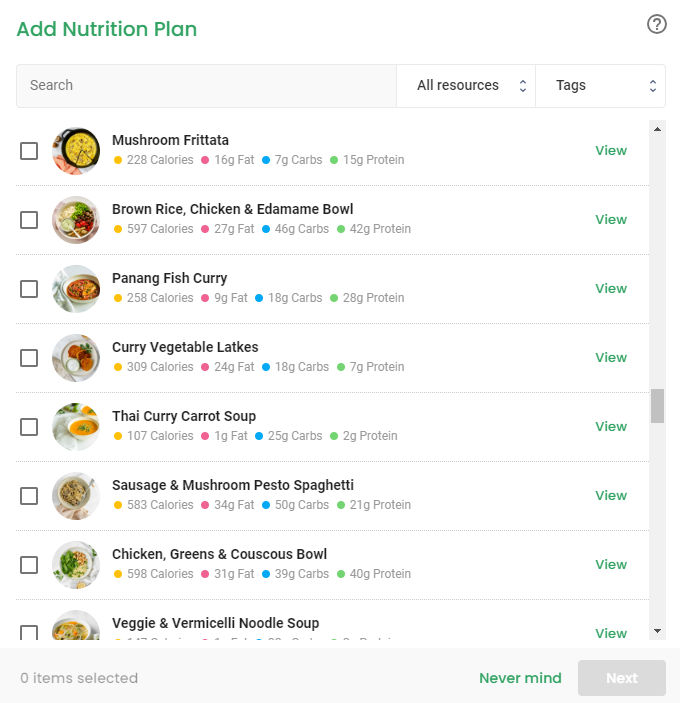 Learn more about our integration with That Clean Life
Please note: At this time, when a client downloads their protocol, That Clean Life resources will not be available in the download. If you'd like to give clients the option of downloading these resources, we recommend sharing them in That Clean Life directly and enabling the Allow Exports option. You can paste the generated link into the text content section of your protocol template.
For more information on how to share resources on That Clean Life, click here.
Add Supplement Recommendation
You can suggest different supplements you would like the client to take or include in their regimen. You can search for supplements in our built in database, add custom supplements or use our Fullscript Integration. Enter the name of the supplement in the search bar and click Select next to the desired brand you would like to recommend.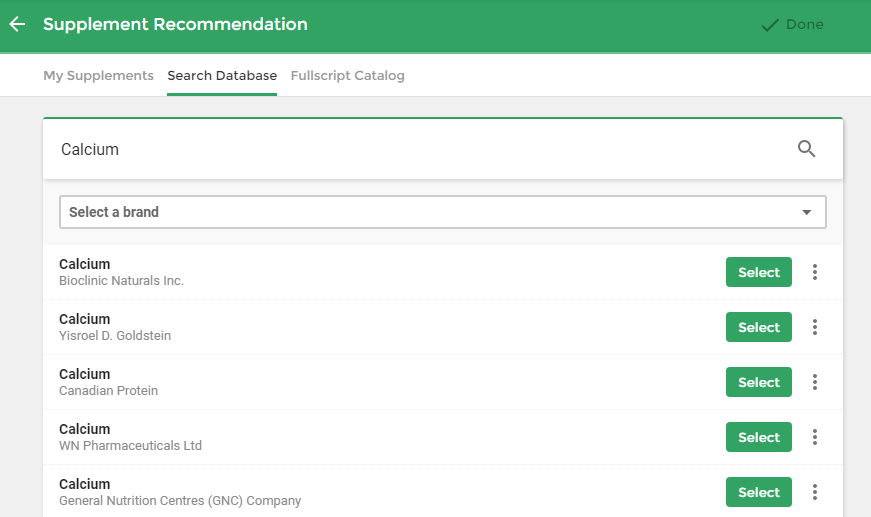 Learn more about adding custom supplements
Learn more about setting up the Fullscript integration
Add Lifestyle Recommendation
This option allows you to add recommendations related detoxification, digestion, exercise, mindfulness, sleep and stress reduction.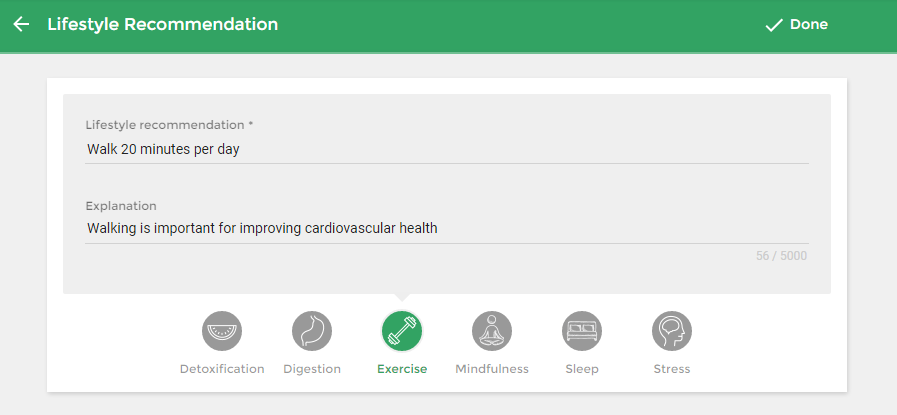 Attach Files
There is also an option to attach files to the protocol which can be used to provide more customized resources to the client to help with their recommendations. This can be something like a short video or PDF document for additional reading. When the protocol is shared with the client they will also receive all of the attached resources.
After you have finished adding your recommendations, you can click on the Save button on the top right corner and choose on of the following options:
Save template: Choose this option to save the protocol as a template and continue editing it.
Save as new protocol: Choose this option to create a protocol based on this template for a specific client
Save as new template: Choose this option to save the current template as a new protocol template
Creating a Protocol For a Client From a Protocol Template
You can reuse a protocol template by going to My Practice > Protocol Templates from the top navigation menu.
Click the Create for.. button next to the protocol template:
This will open a popup allowing you to select a client. Once you've selected a client, we will create a draft protocol for the client based on the template.
You can then make any necessary modifications to the client's protocol, then click Save > Save and publish to send the protocol to your client: